Natural Modified IVF
Natural Modified IVF (also known as Natural Cycle Modified IVF) is a form of Natural Cycle IVF. The treatment is carried out within your natural menstrual cycle – like Natural IVF – but is modified by introducing additional medication. Natural Modified IVF has an improved success rate compared with Natural Cycle IVF while retaining many of the benefits.

We are especially proud of our success rates for women with very low egg reserve, those in older age groups, and poor responders to high stimulation drugs using Natural Modified IVF.

Speak to our IVF specialists
If you have a question about Natural Modified IVF or choosing the best treatment option for you then you can contact our IVF specialists who will be happy to help.
Contact us
What is Natural Modified IVF?
Natural Modified IVF involves egg collection within a woman's menstrual cycle. Like Natural Cycle IVF, the focus is on collecting one high quality egg that has been naturally selected by the body, although sometimes more than one egg can be collected.

Natural Modified IVF differs to Natural IVF as during this process, medication is given for 3-4 days in order to block spontaneous ovulation (prior to egg collection), and a small dose of stimulation hormone is given to keep the follicles healthy and growing. For women who want to avoid injections, we can tailor the Natural Modified IVF cycle using tablets.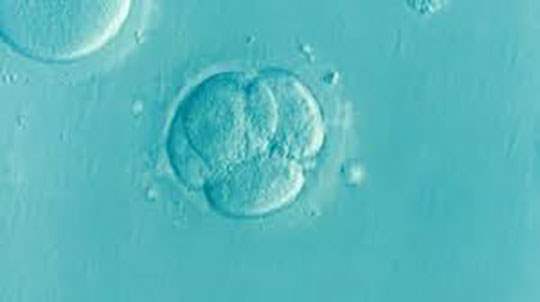 Advantages of Natural Modified IVF

Excellent success rates
We are especially proud of our success rates with very low egg reserve, those in older age groups, and poor responders to stimulation drugs

Quality over quantity
Egg and embryo quality are considered to be better in Natural Modified IVF compared with conventional IVF.

Better for implantation
The lining of the womb is more favourable for implantation in Natural Modified IVF.

Fewer side effects
As with all our approaches, Natural Modified IVF offers a less invasive approach and the use of no fertility drugs leads to fewer potential risks and side effects.

Safer for women
The risk of Ovarian Hyperstimulation Syndrome (OHSS) is avoided with Natural Modified IVF and there are no menopausal side-effects.

Reduced cost
Natural Modified IVF is more affordable per cycle than conventional, high stimulation IVF treatments as it does not require costly drugs.

No breaks needed
patients who choose this option can repeat their treatment in consecutive natural cycles, rather than taking a break of a few months between treatments.
Who is Natural Modified IVF suitable for?
All women who ovulate are suitable for Modified Natural IVF treatment. In particular:
Patients with low egg reserve whose blood tests have indicated that they have low levels of Anti-Müllerian Hormone (AMH) or high levels of Follicle Stimulating Hormone (FSH)
Patients with low antral follicle count in their ovaries
Couples/women who have had previous failure of implantation with conventional IVF
Women who have produced fewer than three eggs with conventional stimulation (poor responders)
Those who want to avoid the risks and side effects of high stimulation. For example, those who have a strong family history of ovarian cancer and other oestrogen dependent tumours
Natural Modified IVF journey

Fertility Consultation & Scan
The first step is for you to come in for an Fertility Consultation & scan where a Consultant will assess you and devise a personalised treatment plan which will give you the best chance of success. You will also be offered counselling support.

Treatment Consultation
2 weeks before the start of your period you will come in to meet with a fertility nurse who will talk you through your treatment plan and go through the consent forms with you.

Scans & Blood tests
You will have 2 or 3 monitoring scans usually spaced days apart; each takes 20 minutes. The doctor may perform blood tests at these appointments.

Egg collection
This procedure is performed in the theatre under sedation and takes around 45 minutes.

Embryo Transfer
The embryo tranfer is a quick and easy procedure which does not need sedation and feels similar to a smear test

Pregnancy test
We will invite you back to the clinic for a pregnancy blood test and give you the test results by the end of the day.
Starting Your Journey with CREATE Fertility
The first stage of treatment with CREATE Fertility is an Initial Consultation and scan appointment, this will cost £385 and enables us to recommend the most effective treatment for you based on your individual circumstances.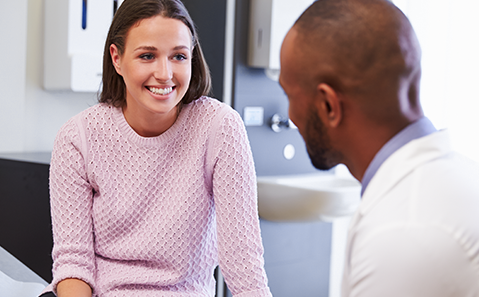 To request more information
0333 240 7300
Lines open 8am - 6pm Monday to Friday.
With one of our fertility experts