I just feel really lucky that Mild IVF was my first option!
My partner and I were trying to conceive for 2 to 3 years before we decided to start looking at getting some help.
We had a look around at different clinics and booked on to an open evening at CREATE Fertility. Once we got all the information we needed and spoke to the doctor, we really liked the idea of CREATE's mild approach.
At this point we had no idea why we couldn't conceive but were really keen to get a diagnosis and start treatment as soon as possible. So, we booked an Initial Consultation and Scan and a Semen Analysis. My partners sperm results came back fine, but we found out during the scan that my fallopian tubes were completely blocked. Fortunately, I was still ovulating which meant that we could go ahead with IVF treatment using my own eggs.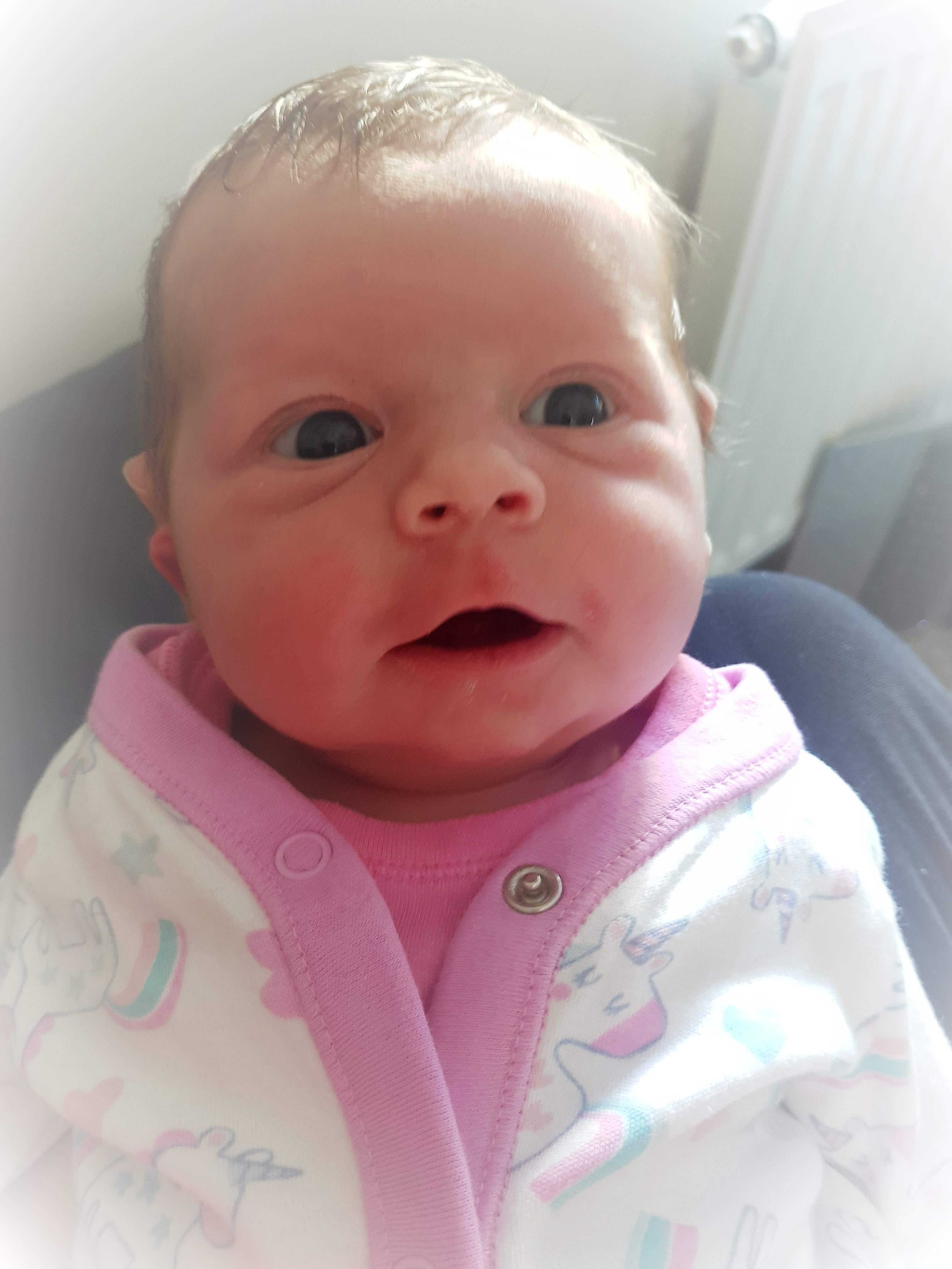 To be completely honest, we were so impressed by CREATE's approach, diagnosis and expertise that we didn't even look around at any other clinics after this point. We knew we wanted to start treatment at CREATE straight away.
The treatment itself was really straightforward and the care I received was excellent. Naturally, there were times where I felt overwhelmed as it's such an emotional journey, but I always felt like I had someone to talk to. I knew I could always call CREATE and talk to someone who will support me. That was really important to me.
During my first IVF cycle, we were able to create 3 embryos; 1 of which was transferred back into my womb during a fresh embryo transfer. Sadly, the embryo didn't implant and that was really hard for us. We decided to take a 6-month break before going back to CREATE for a frozen embryo transfer.
When the time came to take a pregnancy test, I was in shock. I couldn't believe it at first, but I was pregnant. It actually took a long time to sink in. The most amazing feeling was going to CREATE for my 7 week scan and being able to see my little baby on the screen. It was a miracle!
Life with a baby has been amazing and if it wasn't for CREATE I would not be sat here holding her and writing these words. I am truly grateful and have already recommended CREATE to a few of my friends.
During my treatment I was actually speaking to someone who was going through conventional IVF treatment at the same time. She had to inject for a whole month! When I told her how little medication I was taking she was really shocked. Her treatment cycle was also a lot longer than mine. I just feel really lucky that I came across CREATE and that Mild IVF was my first option!