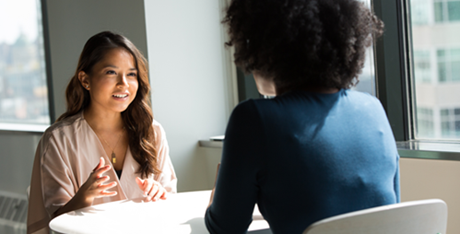 Fertility in the workplace
Resetting the dial on reproductive health in the workplace
While leaps and bounds have been made in the efforts to achieve gender equality over the past couple of decades, women's health remains far behind the curve. Reproductive and hormonal health issues such as infertility, miscarriage and the menopause remain stigmatised and neglected, and unfortunately the workplace often continues this trend. To achieve true gender equality, we need to ensure that health doesn't become an obstacle to women's success.
Supporting women in the workplace
Our Medical Director, Professor Geeta Nargund has witnessed first-hand the impact that reproductive and hormonal health issues can have on women's day-to-day lives. Treating patients undergoing IVF, facing pregnancy loss, or experiencing severe menopausal symptoms.
As a co-founder of Ginsburg Women's Health Board and lifelong campaigner for improving women's health and well-being, Professor Nargund cares deeply about supporting women in all areas of their lives.
And given that a high percentage of women facing reproductive health challenges are in employment – resetting the dial on reproductive health in the workplace is Professor Nargund's next pursuit towards closing the gender health gap.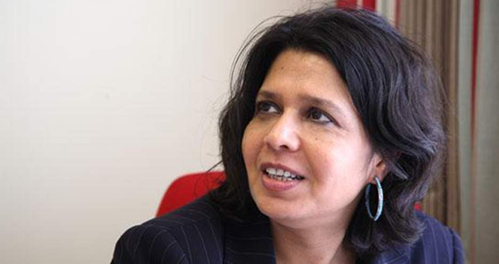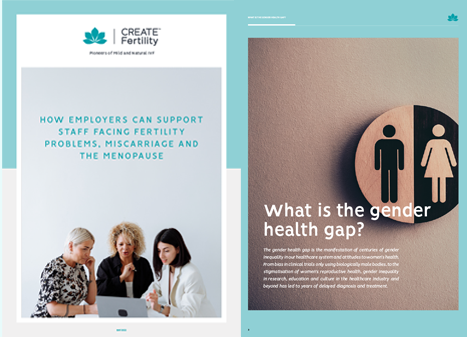 How employers can support staff facing fertility problems, miscarriage and the menopause
By supporting women's reproductive health through effective emotional, financial and medical support, employers also benefit. Businesses that take an active role in making positive changes around women's health are more likely to have an engaged and committed workforce, and retain essential talent and experience.
Download our whitepaper to find out how infertility, miscarriage and the menopause impact employees, informed by primary research undertaken by CREATE Fertility in conjunction with WorkLife Central. Find out about the impact of reproductive health on the working population; followed by practical guidance for employers and HR directors on how to improve workplace culture around women's health; with examples of implementable workplace policy.
What CREATE can offer employers
At CREATE Fertility we have helped thousands of women and couples trying to conceive, so know very well the challenges they face and what support is needed during this time. We provide everything from one stop fertility assessments and advice to all fertility treatments, which include ovulation induction IVF, IUI and egg freezing for women, so can provide expert advice on the steps you need to take as an employer or HR director to best support employees through reproductive and hormonal health challenges, helping to close the gender health gap.
IVF
We are one of the UK's largest fertility and IVF providers, with clinics across the country. We provide IVF to both NHS and self-funded patients. We are pioneers and leaders in Natural and Mild IVF treatments that are known to be women friendly, safer, use less drugs and are aimed at improving health outcomes for mothers and babies.
Egg-freezing
We also provide egg-freezing services for women who aren't ready to have children but would like to optimise their chances of conceiving later in life, or women who would like to preserve their fertility when facing certain medical conditions.
Find out more about Egg Freezing
Support
Alternatively, if you would like support with training and policy implementation, we'd happily provide our expert medical insight on how best to support your employees when it comes to reproductive and hormonal health. Please email us for more information using the below button.
In the media
Read the latest news coverage featuring CREATE Fertility or our Medical Director, Professor Geeta Nargund.