eBook - CREATE Fertility
Interested in learning more about CREATE Fertility?
Our brochure contains lots of useful information about us and why we're different to help you make an informed decision.
Many couples & women choose CREATE because we are the UK's leaders in Natural & Mild IVF treatments - with a focus on making IVF safer and more female-friendly.
Download our brochure to find out about:
- Our mission, vision and philosphy
- Services we offer
- Success rates
- Our clinics
- How to start your journey with us
See what your patient journey would look like, read testimonials & learn helpful tips.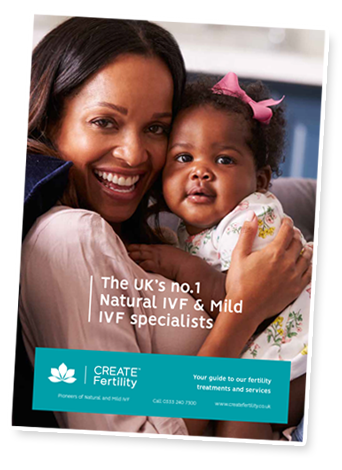 Fill in your details and we'll email you a copy