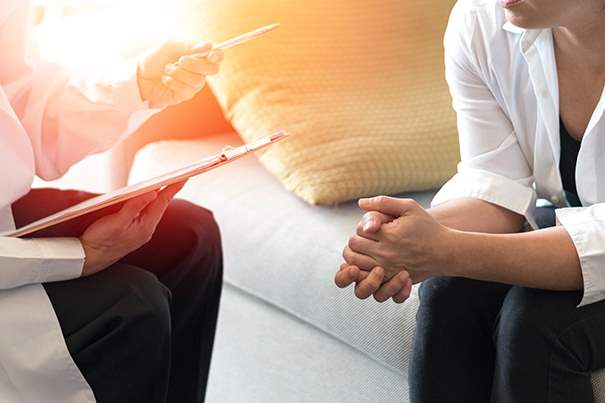 Careers at CREATE Fertility
CREATE Fertility are the UK's pioneers of Natural & Mild IVF treatment. We are committed to delivering the highest quality patient care and widest range of treatments in order to achieve the best possible chance of pregnancy for our patients.
Patient Support Advisor - Central London
We are looking for an energetic, talented individual to join our patient support team in our new offices in central London.
Summary:
The Patient Support Advisor within the First response team, will provide a first class service and experience to all existing patients who contact us via phone, email or live chat.
Their expertise and rapport building will enable them to proactively manage a patient's query with professionalism, accuracy and in a timely manner with exceptional empathy.
Working very closely with colleagues, doctor's and nurses from our clinics across the country to ensure the importance of our patients IVF options and fertility treatments are always the priority and managed as best as possible at first touch. Working a shift pattern including weekends and evenings when necessary.
A successful Patient Support Advisor will be trained to have an extensive knowledge of our treatments and how to manage individual patient requirements in a timely and professional manner.
Key responsibilities:
Manage enquiries from our existing patients in an efficient and professional manner
Ensure internal SLA's and quality assurances targets are met/exceeded
Liaise with clinic managers, Dr's and Embryology teams to ensure relevant appointments are managed effectively
Responding promptly and articulately to patient requests via phone and email Management and booking of appointments for patients including any associated confirmations
Building exceptional relationships and rapports with our patients
Creating statements, invoices and refunds - Taking credit and debit card payments, reconciling invoices and payment records
Delivering emotional support and empathy within sensitive situations
Acting in accordance with CREATE's policies and procedures, the DPA and our HFEA regulations
Delivering and ensuring KPI's are met/exceeded
Essential requirements:
Experience within a contact centre or customer service environment
Able to work as part of a team, but also to take initiative individually
Exceptionally empathetic - a clear and confident communicator with excellent telephony and typing skills
A friendly, caring and compassionate personality
Strong organisational and time management skills
Maturity to deal with difficult situations with a smile and empathy
Highly Pro-active with strong common sense and the ability to think on your feet
Proven experience within a customer service role - putting patients first, understanding concerns and securing resolutions when issues occur
Ability to manage and deal with difficult situations and conversations
Appreciation of patient confidentiality
Desired requirements:
Healthcare experience is desirable, but not essential. Luxury customer service experience also desirable
Flexible and approachable
Enthusiastic in approach
Experienced interpersonal skills
Attention to detail
Proactively able to identify issues that may impact Patients
To apply for this role please email your C.V and covering letter:
Brand Manager - Central London
We are looking for a confident, experienced marketing professional to join our vibrant, busy marketing team in our new offices in central London.
Summary:
The main objective of the brand manager role is to act as guardian to the Create Fertility brand, to create awareness and desire amongst potential customers, and create brand loyalty amongst existing customers.
This is achieved through a variety of brand and communications, working effectively with the digital team in order to drive enquiries to the business. The role is a real mix of brand development campaigns and commercial sales driving activity.
It's a fast paced environment in which the brand manager will regularly develop and deliver new projects. The successful candidate will also have the opportunity to work on a variety of cross company projects and new ventures.
Key responsibilities:
Creating and driving brand awareness through a wide range of communication activities in order to generate enquiries and initial bookings. Supporting the wider company strategy to develop and lead commercial projects across the business and working to ensure they are embedded across the clinic network.
Leading the sales and marketing activities for new clinic launches planned this next year. We have an ambitious growth plan that relies on delivering a high impact marketing plan for each clinic to drive initial consultations. The role will be working with clinic managers and other relevant departments to develop and implement successful marketing communication strategies which drive quality enquiries to new clinics.
Lead and own the company annual brand plans, communication strategies, and promotional activity to deliver good return on investment for marketing spend for all brand development activity.
Develop and lead social platforms and content for our brand. Develop a system to garner support from internal experts to deliver leading social content output.
Work with patients and bloggers to increase our share of voice in discussion, chat and forum boards.
Effectively measure and monitor all brand activity and spend in order to refine marketing plans moving forwards. Ensuring all communications are in line with CREATE fertility protocols and guidelines. Ensuring that all activities are carried out in accordance with HFEA requirements. Implementing and managing a robust and rigorous process across all channel to be sure it follows Create's ethical and social values.
Work effectively with the digital team, ensuring all brand communication is aligned with digital activity.
Work closely with the Operations/Sales teams to ensure effective communication, giving feedback on campaign results and effectiveness of marketing plans, continually reviewing and refining plans moving forwards.
Work with other team members to plan and organise events, including new clinic launches, VIP Openings, promotional days, new treatment launches and trade exhibitions.
Essential requirements:
Must have worked in a fast growing business - used to high pace, high action environment. Able to overcome challenges and gain traction quickly.
Strong commercial skills. Always looking for profitable growth opportunities within the business and market. Must be excited to work in a target driven environment. Significant experience working within a fast paced marketing environment.
Experience in writing marketing plans and strategies for effective communication.
Have a good understanding of digital marketing, having previously worked across both online and offline platforms.
Exceptionally empathetic with a passion for customer service and a proven track record of seeing things from a customer's perspective, putting the customer first, understanding customer concerns and securing resolution when issues occur.
Performance driven, able to manage at pace, self-motivated and able to prioritise.
Excellent communication, diplomatic, tactful and the ability to deal with difficult situations.
Organised and able to multi-task and prioritise.
Excellent people management skills. Able to work positively with all levels of the business. Can handle conflict, debate and challenge well.
To apply for this role please email your C.V and covering letter: