IVF options for single women
We understand that there are many different reasons why, as a single woman, you might be considering fertility treatments.
We have a variety of options available from egg freezing to preserve your future fertility or IVF using donor sperm if you feel the time is right to have a baby.
Our highly-experienced consultants and friendly support staff are on hand to support you whatever your fertility needs and we'll be with you every step of the way.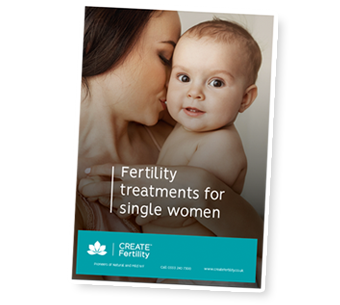 Download your free guide for single women.
IVF treatment using a sperm donor
If you feel the time is right for you to have a child, we can help. We offer a number of IVF treatments using a sperm donor and have our own donor sperm bank with a selection of donors available.
How does using a sperm donor to get pregnant work?
Before starting treatment, one of our fertility nurses will guide you through the whole process and help to match you with a suitable donor. We will continue to support you throughout the treatment process and counselling is available. If you do not wish to use a donor from our sperm bank we can refer you to other banks or provide treatment with a known donor.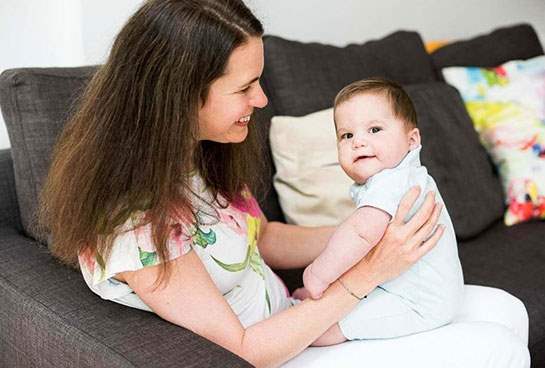 Single women IVF and IUI
The fertility treatments that are usually most suitable for single women are IVF and IUI.
Intra-uterine insemination (IUI) is a procedure where sperm is inserted into the uterus during the natural cycle, while IVF is a process whereby eggs are removed from your ovaries and fertilised in the laboratory before being replaced in your womb.
We provide 3 different types of IVF: Natural IVF, Natural Modified IVF and Mild IVF. As many single women coming to the clinic do not have any fertility issues, we are very mindful of not giving unnecessary treatment, and will carefully tailor the treatment depending on your individual circumstances.
For women with a good egg reserve who wish to have less invasive and costly treatment, IUI may be the most appropriate option.
Female Infertility Treatment, Assessment and Diagnosis

At CREATE, we feel that accurate understanding of your fertility is key, and have invested in the highest levels of technology and expertise when it comes to our scanning methods to accurately predict your chances of getting pregnant and make recommendations for improving or preserving your fertility.
Our Director of Ultrasound, Professor Stuart Campbell, is the pioneer of ultrasound scanning and trains all of our practitioners in scanning methods. Our female fertility test (called a female MOT) takes one hour and will assess your ovarian reserve and check your womb for obstructions.
With this information, and after taking your medical history, our doctors will be able to tell you your fertility status and advise you on how to optimise your fertility. We also have other more complex diagnostic investigations we can perform if required.
Egg Freezing

Some women are not ready to have a baby, but wish to preserve their fertility for the future, One solution to this is egg freezing, which enables women to store their eggs at our clinic until the time is right to have a child. At which point we can perform an IVF with ICSI cycle. Many women find this an empowering and reassuring step to take.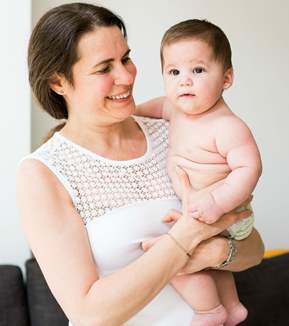 'I needed to have a bond with all those involved in my treatment and I experienced that with CREATE.'
I understood in advance each stage of my treatment and I was aware of all my options. There are also plus sides to having fertility treatment alone; I like that I never have anyone telling me how I should be raising my child. I don't know one woman who has done this journey alone and regrets it, yet I do know single women who regret that they have never had a child. Also, the love I get from my child is indescribable and wonderful.
To request more information
0333 240 7300
Lines open 8am - 6pm Monday to Friday.
With one of our fertility experts