Freezing your eggs
As women get older the quantity and quality of your eggs will deteriorate and make it harder and harder to conceive.
By freezing your eggs you are essentially preserving the age of your eggs and improving your chances having a baby later in life.

Speak to our IVF specialists
If you have a question about Egg Freezing then contact our IVF specialists who will be happy to help.
Contact us
What is Egg freezing?
Egg freezing is a method of fertility preservation, which allows women to freeze eggs for later use. Women undergoing egg freezing generally take medication for a number of days to increase the growth of the eggs before they are collected in a short theatre procedure.
If you are considering freezing your eggs it is important that you make an informed choice after discussing efficacy, safety and the costs.
Why freeze my eggs?
There are many reasons why women choose to freeze their eggs. Some choose to freeze their eggs for social reasons, if they have not found the right partner for example, or if the time is not right to have a child. For others it may be a medical decision, in the face of a diagnosis such as cancer or being at risk of early menopause. Freezing eggs can be a very reassuring and empowering step, and it allows women to take control of their own fertility.
Our Medical Director Professor Geeta Nargund said 'The development of egg Vitrification is a ground-breaking development in its ability to empower women and provide them with the freedom to choose when they have their children, and for these reasons I believe it to be a key milestone on the road to gender equality'.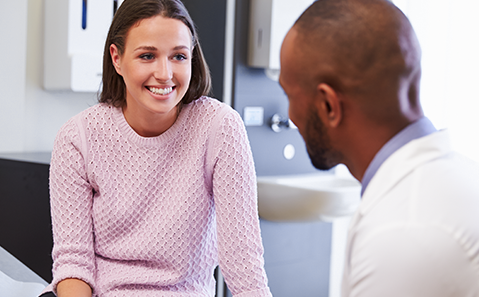 Egg Freezing Process
Egg vitrification is the method we use for fast freezing when collecting your eggs for IVF. Women take medication for around 10 days to mature the eggs before they are collected in a short theatre procedure.
To achieve the best results in terms of quality and quantity of eggs, it is usually recommended that you freeze eggs before you reach the age of 35. The process takes around 2 weeks and involves taking the hormonal stimulation in order to mature an appropriate number of eggs in the ovaries, and requires 3-4 clinic visits for blood tests and medication. Once your egg sacs (follicles) have reached the appropriate size they will be emptied in the theatre in order to collect eggs. These will then be frozen using Vitrification technology, which is a fast-freezing process ensuring that the cells retain their structural integrity and are not damaged by the formation of ice crystals. By law, the eggs can be stored for a maximum of 10 years. In exceptional medical circumstances, this period can be reviewed in conjunction with our regulatory body, the HFEA.
If your considering freezing your eggs it's important you make an informed decision after discussing the safety, efficacy and cost of egg freezing. We also offer counselling to all women should you need any extra support.
Egg Freezing Success Rates
The success rates of egg freezing have increased, particularly following the development of Vitrification technology. Our Scientific Director, Prof RC Chian is a renowned pioneer and expert in this technology and has trained many of our embryologists in this new technique. The egg vitrification survival rate can be very high, over 80% of frozen eggs can now survive thawing. This high survival rate can help increase the success of having babies from thawed eggs in the future.
Data published in scientific journals by the Instituto Valenciano de Infertilidad, Universidad de Valencia in Spain in 2010, 2013 and 2014, show that of 3407 cycles of treatment for women freezing eggs for their own use, more than 80% of eggs were successfully thawed resulting in 1031 live births (i.e. 30% live birth rate), a similar rate to that we can expect when using fresh eggs. The success rate is even higher for younger women who freeze their eggs by vitrification. Women who freeze around 12 eggs before the age of 35 can have up to 50% live birth rate later (Professor Rienzi l et all 2012).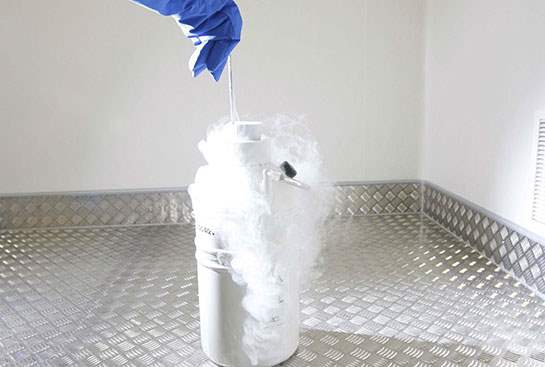 To request more information
0333 240 7300
Lines open 8am - 6pm Monday to Friday.
With one of our fertility doctors