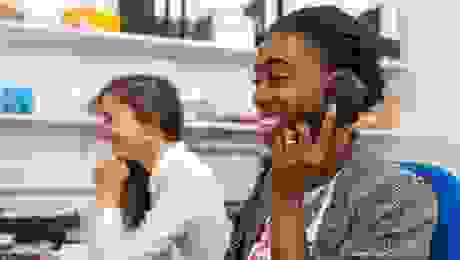 Contact us
If you have any questions or would like to find out more about your options at CREATE Fertility, please get in touch
Speak to our
New Patient
support team
Our new patient support team are available to answer any questions about the services we offer & can also book your advanced scan & virtual consultation.

0333 240 7300
     Select option 2
Weekdays        8:30am - 6pm
Weekends        Closed
Bank Holiday    9am - 4pm
Speak to our
Existing Patient
support team
Our existing patient support team are available to help our patients currently undergoing treatment & can answer questions about your current treatment plan.

0333 240 7300
     Select option 1
Weekdays        8am - 5pm
Saturday         9am - 5pm
Bank Holiday   8.30am - 4pm
If you need more information, leave us a message and we'll get back to you the next working day.
By completing this form you agree to be kept up to date with news, events, relevant research and promotions from CREATE Fertility.
We take data very seriously and we want you to be clear how we store, manage and utilise your data throughout your journey with us. You can find more about how we will process and protect your data by reading our Privacy Policy.
Join our next
virtual information
event
December 05th 2023
You will learn more about:
✓ Our more natural approach to fertility treatment
✓ The different types of fertility services we offer
✓ What your treatment journey with us looks like
✓ Our success rates
✓ What happens at a Scan & Consultation
You can also have your questions answered by our Medical Director
Out of hours emergency numbers
These numbers are only for CREATE Fertility patients who need to report a clinical
emergency when clinics are closed.
St Paul's, Wimbledon, Hertfordshire, Oxford & Loughton
07769 119 537
Birmingham & Wolverhampton
Manchester, Liverpool, Sheffield & Oldham
In the unlikely event that you are unable to get through, please contact your GP or local
A&E department.
Media queries
For all media enquiries relating to CREATE Fertility,
Professor Geeta Nargund or our team of fertility
experts please contact Beth and Alex at:
media@createfertility.co.uk