IVF options for lesbian couples
If you are part of a lesbian couple and are looking to start your family, CREATE can help. Over the years we've supported many lesbian couples trying for a baby, and have different IVF treatment options available to suit your individual circumstances. Starting a family is a joyous occasion and we will endeavor to make the journey through treatment as smooth as possible.

Free guide
Download your free guide to fertility treatment for lesbian couples.
IVF Treatment options
The treatments we tend to offer to lesbian couples are intra-uterine insemination (IUI) and IVF.
Intra-Uterine Insemination (IUI)
IUI is a process whereby the donor sperm is inserted directly into the uterus at the most fertile point of a woman's natural cycle.
In Vitro Fertilisation (IVF)
IVF is when the eggs are removed from the body and fertilised in the laboratory before being placed in the womb as embryos. At CREATE we take a more natural approach to IVF and offer only Natural Cycle IVF and Mild IVF protocols, which are designed to work with your body within your natural cycle and use only a minimal amount of drugs.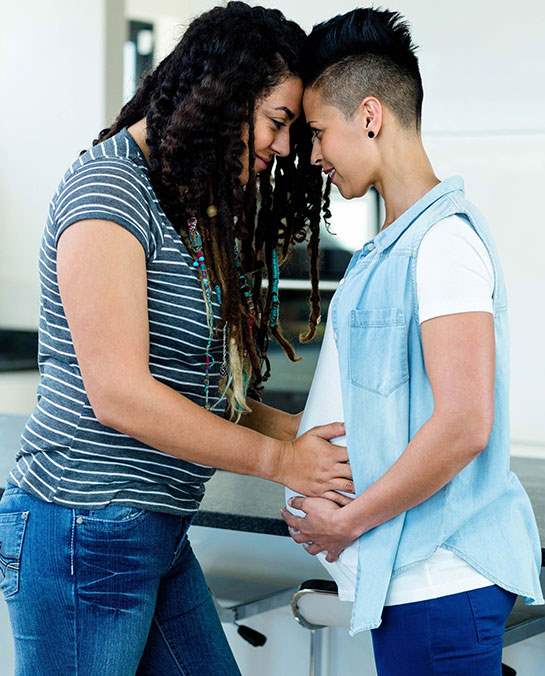 Why choose CREATE Fertility?

Safe and natural treatment
Safe and natural treatment
Our Natural and Mild IVF services are designed to work with your body and mimic natural conception as much as possible.

We involve both partners
We understand that both partners wish to be fully involved in the treatment process. 

We have our own sperm bank
We have our own sperm bank
We have our own donor sperm bank at CREATE, where you can choose from a selection of donors. 

More affordable
Because we use fewer drugs, the cost is dramatically reduced compared with conventional IVF.

3 Cycle Packages
We offer 3 cycle packages that greatly reduce the overall cost and increase your chances of taking home a baby.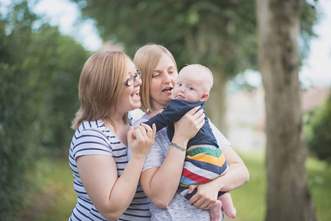 "Our treatment was very smooth and it was all very well explained; we were never unsure of the next step."
We had been together nearly four years when we decided to have fertility treatment. We had just bought our first house together and it felt like the right time to start a family. We heard about CREATE from a friend and decided to attend an open day.
To request more information
0333 240 7300
Lines open 8am - 6pm Monday to Friday.
With one of our fertility experts