If I had to do it again, I would 100% choose the milder approach
As soon as we got married, we knew that we wanted to start trying for a baby. However, after a year and a half of trying without success, we decided to visit our GP.
We were then referred to our local hospital for some diagnostic tests. When we received our results, it was revealed that I had extremely low AMH levels (2.1 pmol/l at the time). I didn't really understand what the implications were, but we knew it was serious when we were told that they couldn't offer us IVF treatment due to my low chance of success with my own eggs. As a result, we were put on the waiting list for treatment with donor eggs.
Personally, I wasn't keen on using donor eggs, so we decided to start doing some research online and that's how we came across CREATE. They ran regular, free open evenings and we decided to go along to one. It was only after attending the open evening, which we found very informative, that we realised that it would be possible to have treatment with my own eggs. We knew straight away that we wanted to go ahead so we booked an Initial Consultation and Scan for the following month.
At the appointment, the doctor reviewed our medical history and previous test results as well as completing an Advanced Ultrasound Scan to check my ovarian reserve and reproductive health. Due to my low ovarian reserve, I was recommended a 3-cycle package of Natural Modified IVF. The doctor explained the way the 3-cycle package worked, and I really liked the approach. They would harvest eggs, fertilise and freeze any good quality embryos in 3 consecutive cycles. After the last cycle we would then get to choose to either have a fresh embryo transfer, or a frozen embryo transfer, depending on which embryos are of the highest quality. This was also a lot more cost effective than paying for 3 separate cycles!
Sadly, we didn't manage to get any embryos from the first 2 cycles. With that being said, every time something didn't work my treatment plan was tweaked slightly by the doctor until we found what worked for me.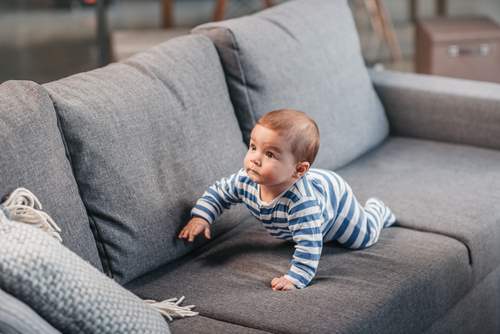 In the 3rd cycle, one egg was collected and was taken to the lab to fertilise. The wait was horrible, but we finally had a good quality embryo! I truly believe the 3-cycle package was the right thing for us.
We were advised to freeze the embryo and allow my body a few months to recover. After a couple of months, we went back to CREATE for our frozen embryo transfer.
When I started spotting during the 2 week wait, I was sure that it was over. I wanted to get some closure, so I bought a pregnancy test and did it at home. It was positive!
I was worried about the spotting so called CREATE straight away. I had my pregnancy blood test booked that same week, but they took me in anyway and we did the blood test. The results came back positive again – I was definitely pregnant!
The whole team were brilliant throughout my treatment and did everything they could to book me in with the same doctor. That made a big difference to me. I always felt confident in my doctor and the team, and I believed they would do everything in their power to help us become parents.
During my treatment at CREATE, we were also called about our place on the NHS waiting list for treatment with donor eggs and although we didn't go down that route we didn't see any harm in attending a consultation to find out more in the unfortunate case our treatment at CREATE didn't work. We were referred to a very well-known fertility clinic in Nottingham, went for a few appointments and we weren't keen at all. It felt so big and impersonal, whereas at CREATE you don't feel like you're on a conveyor belt. The medical equipment, especially the scanning machines, were also a lot less advanced in comparison to CREATE's. Lucky my treatment at CREATE worked and I didn't have to go down the egg donation route, but either way, I was always going to choose CREATE.
I would not hesitate to recommend CREATE to anyone. If I had to do it again, I would 100% choose the milder approach than have to go through conventional IVF.
While I was going through my treatment, I spoke to someone who had a successful pregnancy with conventional IVF, and she talked about some horrific side-effects during her down regulation phase (something that CREATE don't do). She then also developed mild OHSS during her stimulation phase and I was just so shocked to hear her say all this like it's normal! At no point during my treatment did I experience any extreme side-effects or feel close to over stimulating. She did manage to get lots of eggs from her IVF cycle (around 12), but she later found out a lot of them were unusable due to poor quality.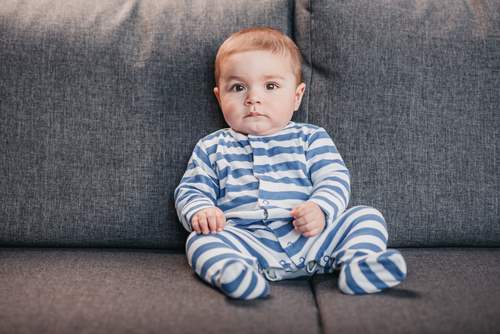 I quickly realised that taking lots of drugs with the aim to stimulate the few follicles that I had was like using a sledgehammer to crack a nut. I was never going to create any more, so surely protecting the quality of the ones I do have is more important – something CREATE told me from the very beginning.