IVF treatment with donor eggs
Using donor eggs is a form of IVF treatment used by women who are unable to use their own eggs to have a baby. The woman donating her eggs is known as the donor and the woman who receives the fertilized eggs (embryos) is known as the recipient. We have information on the hair, eye and skin colour and occupation of all our egg donors, and will help to match you with a suitable donor. Egg donation is most suitable for women who are unable to use their own eggs to have a child for a variety of reasons.
IVF using donor eggs key facts
We have our own egg donor bank
We use only young healthy women as donors, who are likely to have very high quality eggs
Success rates for donor eggs tend to be excellent
Any embryos of suitable quality that are not used in treatment can be frozen and stored for future use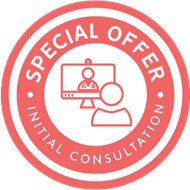 Special Offer
Ultrasound Scan + Virtual Consultation
Now £360 Save £50
Our Advanced 3D Doppler Ultrasound Scan checks over 30 areas of your fertility

Discuss your fertility health with one of our highly experienced fertility consultants and get your questions answered.
IVF treatment with donor sperm
We work with only recognised and licensed donor banks to provide the best quality sperm. They can give you information on their skin, eye and hair colour and educational background before helping to match you with a donor.  You will come into the clinic to meet with the doctor, who will devise a treatment plan for you. Following this, you will meet with a nurse to be matched with a donor or to arrange to have sperm from outside transferred to the clinic.
IVF using donor sperm key facts
We work with only recognised & licensed donor banks.
All sperm donors have to be in good health, they are screened for STDs & some genetic disorders.
All sperm is assessed as high quality before being approved for donation.
The sperm donor will not be financially or emotionally liable.
Egg sharing
CREATE Fertility runs a successful egg sharing program which enables women who are willing to share their eggs to have IVF for a significant treatment cost reduction. The treatment cycle is carried out exactly as it would be otherwise, but after the egg collection half of them are given to an egg recipient who pays the cycle cost. If there is an odd number of eggs collected then you will be able to decide whether you or the recipient receives the remaining egg.
Egg sharing key facts
The bulk of the treatment cost is paid for by the egg recipient, meaning that this is one of the cheapest forms of IVF treatment available
Most suitable for women under 36 years-old with a normal egg reserve
Assisting another woman to become a mother is very rewarding
Want more information about donor treatments at CREATE Fertility?
Download our free brochure to find out more about our treatments and services.