Natural Cycle IVF
Pure Natural Cycle IVF is the closest that IVF treatment can get to natural fertilisation. It focuses on the quality of eggs collected, rather than the quantity, and works naturally with your body. Natural Cycle IVF involves egg collection aligned with your natural menstrual cycle; no fertility drugs/injections are used throughout the process.
Benefits of Natural Cycle IVF:
No stimulation drugs

Lower cost

More control over the cycle that works best for you

Fewer side effects

Higher quality eggs

Better implantation

Reduced risk of premature or low birth weight babies

Opportunity for some women to have a child with their own eggs rather than donor eggs

Safer for your body

Better for your emotional and mental well-being
Who is Natural IVF for?
Natural Cycle IVF is suitable for every woman who is still ovulating and wants to avoid stimulating IVF drugs, however, it is particularly suitable for those who:
Have low ovarian/egg reserve
Are older but wish to try with their own eggs, rather than with donor eggs
Suffer from severe endometriosis
Have a history of hormone-dependent cancers
Want to avoid the risks and side effects of high stimulation IVF
Have had previous failure of implantation with conventional IVF
Women who have had a poor response to conventional IVF (e.g. produced fewer than three eggs)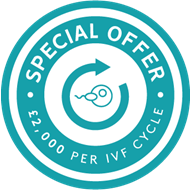 Special Spring Offer: IVF cycles only £2,000
Natural & Mild IVF treatment for only 

£2,000

per cycle
Save up to

£1,395
per cycle
Whilst our treatments are temporarily paused during this COVID-19 crisis, we are dedicated to supporting you as much as possible by helping to reduce the financial burden people are facing and so for a limited time only we are offering huge discounts on single and 3 cycle IVF packages.
Natural Modified IVF
Natural Modified IVF is a form of Natural IVF,  but differs from Natural Cycle IVF as during the Natural Modified process, medication is given for 3-4 days in order to block spontaneous ovulation (prior to egg collection), and a small dose of stimulation hormone is given to support the follicle whilst blocking ovulation. For women who want to avoid injections, we can tailor the Natural Modified IVF cycle using tablets. The aim is to collect naturally selected egg/s.
Benefits of Natural Modified IVF?
Retains many of the benefits of Natural Cycle IVF, alongside improved success rates
Improved egg and embryo quality compared with conventional IVF
Reduced risks and fewer side effects
Reduced risk of Ovarian Hyperstimulation Syndrome (OHSS)
More affordable treatment costs
Who is Natural Modified IVF for?
Women with low AMH or low egg reserve
Women who have had previous failure of implantation with conventional IVF
For those who have a strong family history of breast, ovarian and other oestrogen dependant cancers
Opportunity for some women to have a child with their own eggs rather than donor eggs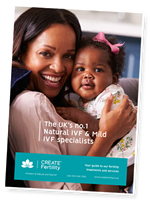 Your guide to our IVF treatments and services
Download our free guide to find out more about our treatments and services.
A message from our founder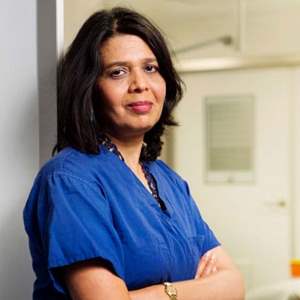 By using little to no drugs, Natural and Mild IVF treatments are considerably kinder to women's bodies and carry fewer side effects and short and long-term health risks than conventional treatments.
Mild IVF
Mild IVF is a form of stimulated IVF where lower doses of hormones are given for a short period in your own natural cycle with an aim to collect up to 10 eggs. Its focus is on the quality rather than quantity of eggs and embryos, while maintaining excellent success rates. If you want to avoid taking daily injections, we are able to offer a tailored Mild IVF cycle using tablets.
Benefits of Mild IVF?
Fewer drugs
Excellent success rates
Fewer side effects
Higher egg and embryo quality compared with conventional IVF
Shorter treatment than conventional IVF - at just under two weeks
Frozen embryos of suitable quality that are not used in treatment can be frozen and stored for future use
Who is Mild IVF right for?
Women with a normal egg reserve
Those that are having treatment due to a male factor
Women who have PCO/PCOS (Polycystic Ovary Syndrome)
Those that want to take lower doses of medications in a stimulated cycle
Those that want to avoid the risk of Ovarian Hyperstimulation Syndrome (OHSS)
Those that want to reduce the physical and psychological burden associated with conventional IVF
Women that want a treatment that is aligned with their own natural menstrual cycle