Natural IVF | Natural Cycle IVF
Natural IVF, also known as Natural Cycle IVF, is a fertility treatment which is significantly gentler on the body than conventional, high stimulation IVF. CREATE Fertility is a pioneer in offering this IVF treatment as an option for patients who have low ovarian reserve.
We are the largest provider of Natural IVF in the UK, with a range of clinics across the country. We offer a successful and safer option for women wishing to conceive with little or no drugs, fewer side-effects and reduced stress.
Professor Geeta Nargund, our medical director and founder, is one of the world's foremost experts on Natural Cycle IVF.

Learn more about Natural IVF
What is Natural IVF?
Natural IVF involves egg collection aligned with a woman's natural menstrual cycle; there are fewer or no fertility drugs/injections. It aims to collect the one egg that has been naturally selected and matured by the body, and the fertilised egg/embryo is placed back into the lining of the womb. This type of treatment is safer and more affordable than other forms of IVF. Natural IVF is therefore the closest that IVF treatment can get to natural fertilisation. It focuses on quality of eggs, not the quantity.
Natural IVF is a delicate and precise treatment. For the best chance of success, the clinic must be 100% dedicated to this type of approach.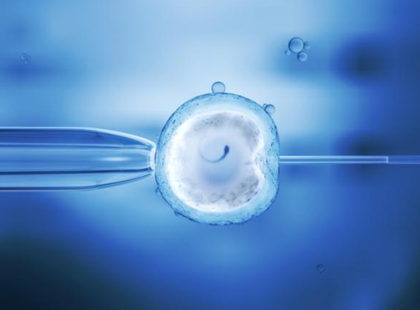 What are the advantages of Natural IVF?

Growing success rates
We combine a better understanding of ovarian physiology, our advances in ultrasound techniques and our medical and scientific expertise to deliver the optimum treatment.

No selection criteria
We do not have any selection criteria and have successfully treated hundreds of women with critically low ovarian reserve/low AMH/high FSH.

Higher quality eggs
The egg which is naturally selected by the body can be of higher quality than those produced in a stimulated IVF cycle.

Better implantation
Better implantation
By avoiding stimulating drugs, the womb is more receptive to pregnancy.

Healthier babies
Healthier babies
There is also evidence that babies born with Natural IVF are more likely to be born at full term and with a healthier birth weight.

Patient friendly
Patient friendly
Working within a woman's natural menstrual cycle with fewer drugs reduces many of the side effects and complications in IVF.

Safer for women
Safer for women
There is no risk of Ovarian Hyperstimulation Syndrome (OHSS) with Natural Cycle IVF.

More affordable
More affordable
Natural IVF is less expensive per cycle than Stimulated IVF treatments as it does not require costly medication.
The Natural IVF process

Initial Consultation & Scan
The first step is for you to come in for an Initial Consultation & scan where one of our IVF Consultants will assess you and devise a personalised treatment plan which will give you the best chance of success.

Treatment Consultation
2 weeks before the start of your period you will come in to meet with a fertility nurse who will talk you through your treatment plan and go through the consent forms with you.

Scans & Blood tests
You will have 2 or 3 monitoring scans usually spaced days apart; each takes 20 minutes. The doctor may perform blood tests at these appointments.

Egg collection
This procedure is performed in the theatre under sedation and takes around 45 minutes.

Embryo Transfer
The embryo transfer is a quick and easy procedure which does not need sedation and feels similar to a smear test

Pregnancy test
We will invite you back to the clinic for a pregnancy blood test and give you the test results by the end of the day.
Natural IVF costs £2,550 - £2,995*
Our egg freezing package includes:
Treatment consultation
Monitoring scans
Egg collection
Embryology
Embryo transfer
Early pregnancy scan
*Does not include fees for sedation, HFEA fee, blood tests, the cost of medication and additional techniques such as ICSI. Complete price breakdown is given after the Initial Consultation and Scan.
Starting your journey with CREATE Fertility
The first stage to starting treatment is coming in for an Initial Consultation where we will complete an Advanced Ultrasound scan and tailor a treatment plan to your body's needs in order to give you the best chance of success.
To request more information
0333 240 7300
Lines open 8am - 6pm Monday to Friday.
With one of our fertility experts