IVF success rates
At CREATE, we have pioneered Natural and Mild IVF in the UK and are achieving great success rates as a result of this treatment, which we are very proud of.
Below we have detailed our average success rates dependent on the type of treatment. We understand how important success rates can be when choosing a fertility clinic so it's vitally important these are as accurate as possible, for this reason we've included as much data as we can so you can be confident in our figures.
It is always important to ensure you are viewing comparable data when choosing your IVF clinic and to look at cumulative success rates.
Mild IVF success rates
Mild Stimulation IVF is tailored to a woman's natural cycle, using a short 5-9 day course of low dose stimulating drugs in order to achieve a mild response. The focus is on quality of eggs and embryos, not quantity.
There are a host of benefits to Mild IVF, including the following facts:
We have consistently achieved excellent results
Fewer side effects due to low drug doses and working with your cycle rather than using downregulation
Very safe - no patient has been admitted to hospital with OHSS in the history of CREATE
Shorter treatment duration - approximately 2 weeks
Healthier babies - babies born from milder treatments have significantly lower rates of premature birth than those born following conventional IVF
Natural & Natural Modified IVF success rates
CREATE Fertility has the most experience and expertise in Natural and Natural Modified IVF in the UK. We have pioneered new protocols and methods to advance Natural IVF and to increase its success rates.
With Natural IVF and Modified Natural IVF, we are able to help women who have been turned away elsewhere or told that egg donation is their only option. Other benefits include:
This treatment is particularly successful for patients with a low ovarian reserve (low AMH and high FSH blood results)
Safety - no patient has been admitted to hospital with OHSS in the history of CREATE
Healthy babies - babies born have significantly higher birth weights and lower rates of prematurity than babies born from conventional IVF treatment
Frozen Embryo Transfer (FET) success rates
FET cycles can be used when a patient has embryos frozen from previous cycles of IVF. It involves monitoring the cycle and keeping the womb healthy, ready for the transfer of frozen embryos.
Transferring embryos in an entirely natural cycle means that the uterus is healthy and drug-free, which is favourable for implantation.
At CREATE, we are strong advocates of using frozen embryo transfers to improve the chance of success for our patients.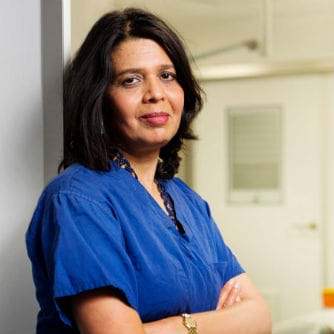 Low AMH success rates
At CREATE Fertility we will treat any woman under the age of 44 with her own eggs if at all possible. We have a long history of good success rates with patients who have low ovarian reserve.
The treatment typically offered is Natural or Natural Modified IVF.
|  AMH level |  Live birth rate |
| --- | --- |
| AMH <2.84 pmol/l | 10.5% |
| AMH 1.2-2.84 pmol/l | 16.35% |
| AMH 1.0-2.84 pmol/l | 14.3% |
*Average number of cycles per woman with live birth 1.6
Your specific IVF success rate
At an initial consultation, one of our fertility experts will be able to discuss the likelihood of success specifically based on your situation, giving you a more accurate assessment of your chances using IVF treatment. This individual success rate will give an estimation of your chances of success based on your reproductive history, age, egg reserve, previous treatment history and any problems your partner may have.
Through our honest assessment of your potential success rate, we will be able to offer advice and recommendations for IVF and fertility treatment options. Your chances of success, health and safety are our priorities and all aspects will be discussed to allow you to make an informed decision. If you are not suitable for treatment with your own eggs, we can help with donor eggs or help you to move forward whatever the outcome.
For more information about how success rates are calculated read our blog post on how to read IVF success rates.
For information on the latest live birth rates and the factors affecting success rates, please visit the HFEA website.
To request more information
0333 240 7300
Lines open 8am - 6pm Monday to Friday.
With one of our fertility experts