CREATE have changed our world for the absolute best!
As a teenager I suffered with really bad period pains and went to see my GP about it a few times. However, every time I explained my symptoms I was told that my pains are normal and was sent away.
After my husband and I had been trying to conceive for around 3 years with no success, we decided to go back to the doctor to try to get some answers. We were then referred to a specialist Consultant who told me that I might have endometriosis, but the only way to diagnose it is via surgery.
So, I went ahead with the surgery and was finally diagnosed with stage 3 endometriosis. It turns out that my uterus had been attached to my bowel and one of my ovaries was bent up into my uterus. The consultant did everything he could to remove all the tissue he could and attempted to straighten my tube, but unfortunately fertility treatment was still needed if we wanted to start a family.
We started researching into IVF and it actually took us quite a long while to decide on which clinic we wanted to go to. To be completely honest, I was still in shock that fertility had become an issue in our lives; it was something that I had always taken for granted.
The more I researched into IVF, the more I hated the idea of sending my body into menopause (downregulation) and pumping lots of drugs into something that already didn't work properly! The idea of tampering with my body in that way really put me off. We attended a few open evenings at different clinics and I always left completely put off by the amount of drugs they use and the effect that it would have on my body. That's when we, luckily, came across CREATE Fertility.
At CREATE Fertility, the treatments do not involve downregulation or high amounts of stimulation medication; they do not tamper with your body any more than is absolutely necessary. That's something that really made CREATE stand out to us. It felt right from the very beginning, so we decided to book an Initial Consultation and Scan.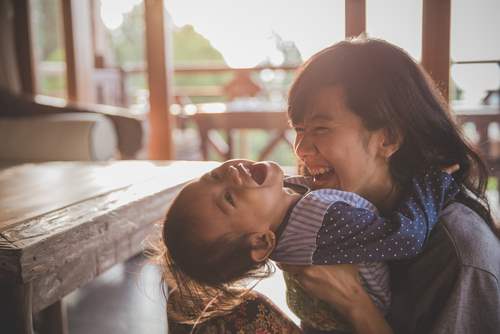 Before I started treatment, I had very limited knowledge of what IVF actually involved, and it was a lot of information to take on board, but after the Initial Consultation and Scan at CREATE I felt very confident. They gave me all the information I needed in a very matter of fact manner whilst also being gentle. I was never given any false hope or made to feel like this would definitely work, but I felt confident they would do everything they can to give me the best chance.
Sadly, my first cycle ended in no fertilisation – the only outcome I hadn't mentally prepared myself for. Because I have polycystic ovaries as well as endometriosis, my follicles were really slow to mature so the eggs collected weren't of good quality and therefore failed to fertilise. Of course, we were heartbroken at the time. We had prepared for the cycle failing, but to not even reach embryo transfer was really upsetting. With that being said, we did learn a lot during that cycle about what worked for me and what didn't.
For my second cycle, the Consultant amended my treatment plan and we also decided to opt for ICSI which is known to improve fertilisation rates. During this cycle, 5 out of the 9 eggs collected fertilised! Embryo transfer day is such a happy memory for me. I just thought it was so incredible that you can watch the whole procedure and can see the Consultant placing the embryo inside your womb! I felt so calm, happy and extremely positive during the procedure. I truly felt like that was it.
I have a couple of friends who have gone down the high stimulation IVF route and my treatment was much shorter and easier than theirs; this played a massive part in my wellbeing during treatment. I didn't feel like IVF took over my life and, physically, I didn't get the medication side effects all my friends experienced. I don't think IVF can ever be pleasant but CREATE Fertility made it as easy as it can be.
During the two-week-wait I was really sure I was not going to test early and I didn't. I know a lot of people do, but for those two weeks I could consider myself pregnant and I really enjoyed that. Test date came around and it was also my husband's birthday; it was either going to be his best birthday or his worst.
When I received the result, I just cried. My husband knew what the outcome was before I was even able to tell him. We were both filled with so much happiness and joy, it's hard to describe. It was almost overwhelming. Having a child was something we had to accept might never happen for us, so to finally be pregnant was amazing. We cried, laughed and talked about all the little things that happened on embryo transfer day that felt like good omens. So, it really did turn out to be my husband's best birthday and I still haven't managed to top it!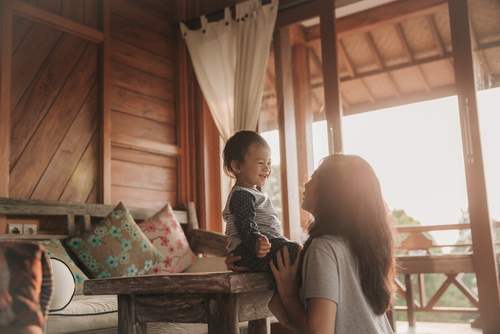 I loved being pregnant. I was sick for a few weeks but other than that I didn't have many symptoms. My labour was quite difficult, but I wouldn't change it for the world! I gave birth to a healthy baby girl and that's all that matters.
It's been amazing being able to do family things together. We've just had our first family holiday, but we even enjoy the smallest things like walking the dog and having a push chair with us. We have taken her to all the places we used to go as children and can't wait to create many more memories together as a family. CREATE had changed our world for the absolute best!