She was finally here; happy and healthy!
After about a year of trying to conceive and nothing happening we decided to go to our GP for some tests. After the results came back, we were advised that our best course of action was to look into fertility treatment. This was quite a lot for us to come to terms with, but we were ready to do everything possible for us to be able to start a family together.
From the get-go we knew we wouldn't be eligible for treatment on the NHS, due to my husband having a child from a previous relationship, but this didn't make receiving the bad news any easier. I just remember sitting in the GPs room sobbing; the thought of having to have private fertility treatment was terrifying.
We had our first cycle of IVF at abc ivf Bristol in 2019 but sadly the cycle was not successful. The pregnancy blood test came back positive but further scans revealed that the pregnancy wasn't viable and was treated as a miscarriage. We were heartbroken so we had to take some time to heal and recover.
When we eventually decided to try again, we wanted somewhere a bit closer to home, so we chose to transfer to CREATE Fertility in Birmingham. I always liked CREATE's philosophy regarding stimulation. I was worried about overstimulation and was really keen on giving the mild approach a go. I also knew that at CREATE, as with abc ivf, my health would be a priority. And to be completely honest the cost of treatment was also a factor in our decision making; although CREATE isn't as affordable as abc it is still lower cost when compared to the rest of the clinics in the UK.
Once the decision was made, we got in touch with CREATE and booked a consultation. The initial consultation was done over Zoom and then I attended the clinic for a scan with a Consultant. I gained so much information from this appointment. He explained everything he saw during the scan, what the treatment would entail and also reviewed our last round of IVF to see if there is anything we can do differently this time around.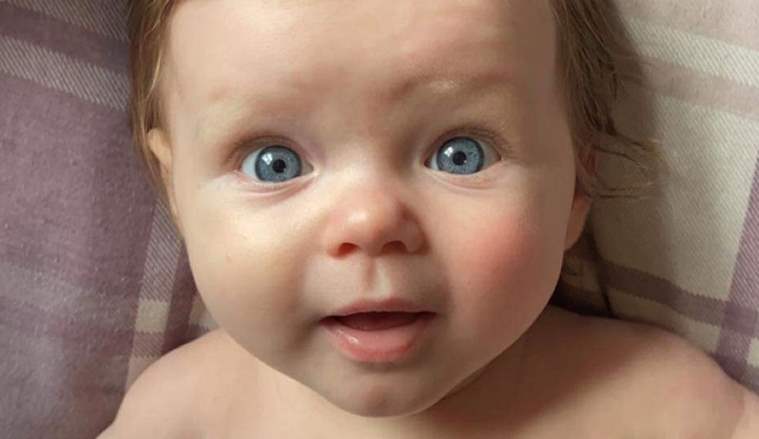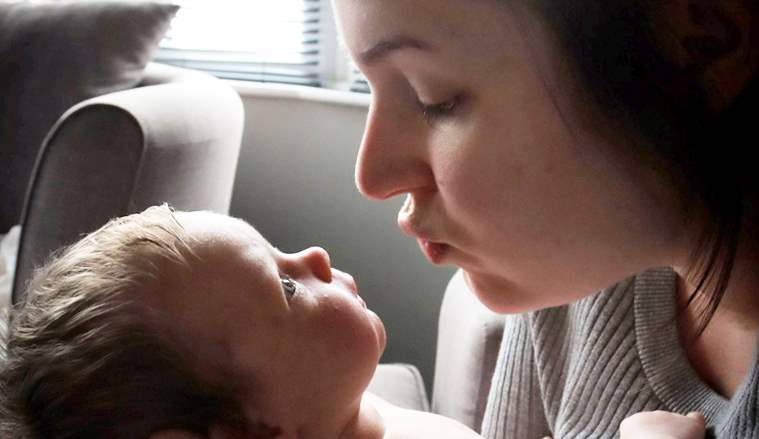 This round of IVF was more successful. 9 eggs were collected during the egg collection procedure, ICSI was used and 7 of those eggs fertilised into embryos. On day 5 post egg collection, I went in to have one of the embryos transferred back into my womb. We also decided to freeze 2 of the best quality embryos from the others which had fertilised, so that we could try again if we chose to.
The wait was difficult, but when it was finally time to go back to the clinic for my pregnancy scan I was a nervous wreck. It was at this time during our first cycle that my world came crashing down, so I was really scared that it would happen again. My husband was at work, so I took my mum to this appointment with me; I needed the support. When the Consultant turned the screen around and showed me our baby on the screen, I just didn't believe her. We could also hear baby's heartbeat, but I was adamant that it was just my own we could hear. We had wanted this for so long and had been through so much, I was in complete disbelief that it had worked.
But it was real and I really was pregnant.
The pregnancy went well, although I was nervous throughout. I didn't really allow myself to get too excited or buy anything for the baby until we hit the 24-week mark. It was the biggest relief when we finally made it there and I allowed myself to get excited and really enjoy it!
Everything tuned out okay in the end and I gave birth to a healthy baby girl. I had to have a C Section as the baby was breech which wasn't what we had planned but my husband got to be with me the whole time and it ended up being a beautiful experience. When I heard her crying for the first time, I simply felt an overwhelming sense of relief. After 4 years of trying, she was finally here; happy and healthy! We had done it and I would do it all over again if it means I get to be her mum.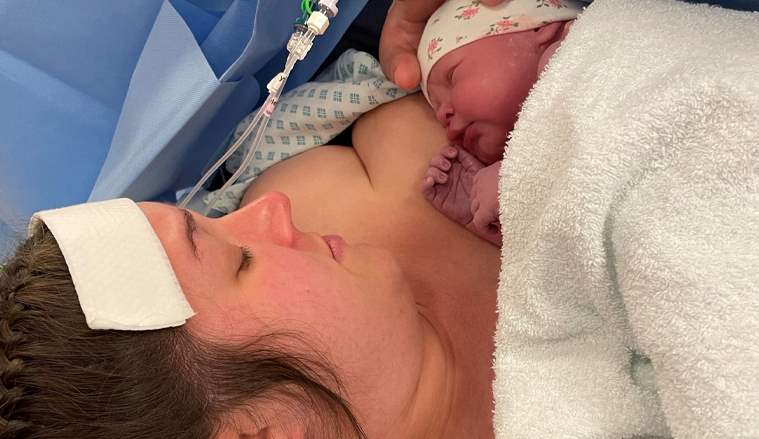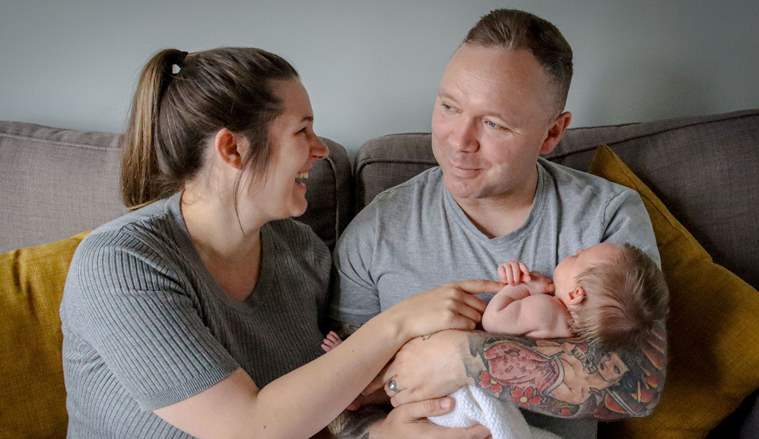 Life as a parent is difficult but it's all that I ever wanted. I grew up surrounded by babies and I'm also a midwife. Finding out that that's potentially not going to be as easy as you thought it would be was really hard but she makes everything we went through worthwhile. My husband is absolutely besotted with her and we finally have the family we've dreamed of.
We honestly cannot fault CREATE and will always be grateful to them. Every time I walked though their doors I was made to feel like an actual person, not just another number. We would 100% recommend CREATE and already have actually.