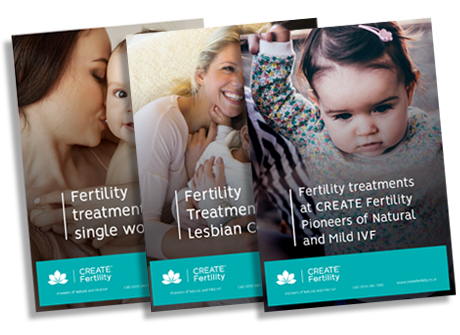 Fertility guides
Here at CREATE Fertility, we are dedicated to providing people with as much information as possible about their fertility and IVF treatment options. For this reason we provide Open Days and seminars to educate people about fertility.
Infertility conditions
There are many different issues that can affect your ability to conceive. Understanding what is the problem is the first step in finding a solution. Some common fertility problems are:
Fertility calculators
Fertility can be a complex issue, and we understand that this can be a difficult time for you. You'll be researching and getting as much information as possible in order to make a well-informed decision, so we've created some fertility resources which we believe you'll find useful.
Want more information about IVF treatment at CREATE Fertility?
Download our free brochure to find out more about our treatments and services.