I was very against stopping my cycle and tampering with my body
After 9 months of trying for a baby, we went to the GP and asked to have some diagnostic tests. Pretty quickly, we found out that there were some issues with my husband's sperm, but the parameters were only slightly out of healthy range. As a result, we were referred for some more tests to make sure there were no other underlying causes.
We were very lucky and were offered a round of IVF on the NHS. When the consultant gave us a list of clinics where we could have treatment at, I was instantly drawn to CREATE because they were a private clinic (not a hospital) and there also wasn't a waiting list. Another important deciding factor for me was that CREATE specialise in a milder form of IVF. We knew that our medical issues weren't very complex, and a gentler form of treatment was what we both wanted. I was very against stopping my cycle and tampering with my body, when I was healthy and fertile.
We started treatment at CREATE by attending an Initial Consultation and Scan with Dr Larisa, which I found really useful. I felt an instant connection with her; she is just so positive and really cared about us.
When I started treatment, I was actually quite worried about the side effects even though I knew they would be minimal with my treatment plan. I don't know if it's just me or if it was the treatment plan itself, but I experienced absolutely no side effects at all. Even the injections were fine; I did them all by myself!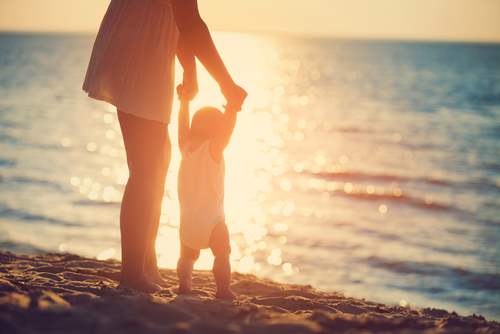 I had regular monitoring scans throughout my treatment to monitor the growth of my follicles and that was actually really reassuring. This also meant that they were able to delay my ovulation trigger to ensure my follicles were as mature as they should be before my egg collection.
On the day of my egg collection, I was feeling quite apprehensive again – mainly because I had heard from a lot of women that the procedure is extremely painful. I was pleased to know that Dr Larisa would be carrying out the procedure because I trusted her and knew she would do her very best.
The procedure itself went well. I was sedated, so I didn't feel anything during the procedure and also managed to avoid any cramping afterwards! Dr Larisa was there when I woke up to let me know that we had exceeded expectations and managed to collect 8 eggs.
We were then regularly updated on the development of our embryos. In the end, we had 3 really good quality embryos and decided to go for a day 5 transfer. Once we had one of the embryos transferred, it was time to wait and see what would happen.
The 2-week wait was very hard. I love cooking, so I basically spent the two weekends frantically cooking a thousand things to try and keep my mind occupied. Whilst my husband was sure that the treatment would work, I felt quite apprehensive. I knew that I took all the right steps to give myself the best chance of conceiving, so had some hope but the not knowing was horrible!
I decided not to test early at home despite having lots of mixed symptoms. One day I would feel pregnancy symptoms, and the next I would get cramps and think my period is coming. One day I would feel like it's worked, the next I would be certain that we were not successful!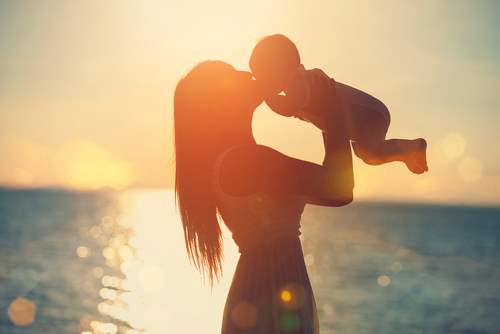 When we came in for the pregnancy blood test, the nurse was very reassuring and managed to calm me down. I received a call a few hours later with the result. Hearing that I was pregnant was absolutely amazing!
The team and Dr Larisa were all amazing; they went above and beyond for me. I would definitely recommend CREATE Fertility. They completely exceeded our expectations and I am glad that I didn't have to go through downregulation or any horrible side effects. Our treatment was over in just 2 weeks! My son is now 5 months old and being a mother has been brilliant.
I think you know that you've had excellent medical treatment when most of the time you forget about ever having it in the first place. It barely even pops into my mind that I've had IVF to have my baby boy. I feel like it never even happened, and I think that's the best type of treatment. I never think ' I had to have IVF to have a baby and it was such a struggle' thanks to CREATE!