I was told I couldn't conceive – I am now a mother thanks to CREATE
We would like to thank the team at CREATE Fertility from the bottom of our hearts for making our dream of becoming parents to a beautiful boy come true in May 2014 after unsuccessfully trying to conceive naturally for many years.
A year ago we were told by a leading fertility clinic we were not likely to ever have a child due to my low AMH levels and that even with IVF treatment our chances to conceive were almost zero. This came as a shock to both my husband and I who never thought it would happen to us but we refused to give up on our dream.
We approached CREATE Fertility after reading they specialise in treatment of woman with low AMH levels by having a more natural approach to IVF and used less drugs than with conventional IVF which really appealed to us and we are so glad we did!
From the very first moment we walked into their clinic we just knew we made the right decision. We were treated with so much compassion and their positive and individual approach to our situation made us believe that our dream just may be possible.
We started with our first treatment shortly after our initial visit and were disappointed that my follicles were not suitable for treatment that month. The specialists reassured us this may only a temporary setback and that we shouldn't give up hope and the month thereafter we started with our second attempt.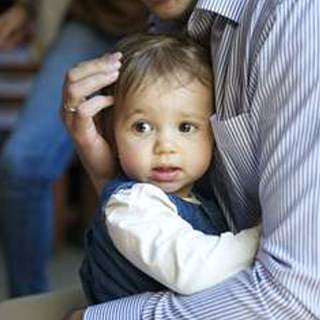 We were delighted to get six eggs from our second round of treatment but disappointed when only one egg fertilised overnight. Our one embryo was implanted and two weeks later we were over the moon to get a positive result from our pregnancy test.
We have no doubt that their positive approach and the constant support and encouragement we received from CREATE Fertility during our treatment were key in making our dream come true and for that we will be forever in their debt.