Although we didn't know it at the time, our journey started back in 2013 when my husband's brain tumour came back, and he had to start chemotherapy treatment.
We found out a few years later that the chemotherapy had left my husband sterile and we had to start looking into other ways of completing our family.
We started researching IVF and went on to have some tests before going ahead with treatment. To our shock, my AMH results came back as 4.5 pmol/l; which is really low and meant that my chances of success were really low, even with IVF!
We went to a local IVF clinic in Birmingham for our first cycle of IVF. I was put on a high stimulation protocol and they just bombarded us with drugs. Sadly, I developed cysts and I had to have my cycle interrupted to have the cysts removed. We then tried again and unfortunately no embryos fertilised. Once that cycle didn't work, the clinic told me that I must be going through early menopause and that's the reason the cycles weren't working for me; they made me feel like the most infertile woman in the world.
After this experience, my sister mentioned CREATE Fertility and explained that they specialise in treating women with low AMH, so I went online to find out more about them and ended up booking an Initial Consultation.
We attended the Consultation and Scan with Dr Felix and from the get-go we got a completely different feeling. CREATE were a lot more positive; they talked about nurturing my follicles and working with my body in a more natural way. CREATE gave us hope.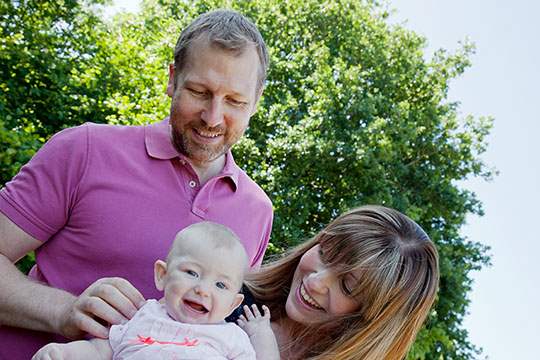 We decided to go ahead with a cycle of Natural Modified IVF at CREATE and it was very different to my previous protocol. I had to take much smaller doses of drugs for a much shorter period of time. I was also monitored much more closely; every other day I had scans and blood tests to monitor how my follicles are growing and how my body is responding to treatment. At the first clinic, I only had one or two scans and no blood tests at all!
In my first cycle at CREATE, we managed to create two embryos. Sadly, that cycle wasn't successful, but after a short break we tried again. They collected one egg, which fertilised and was implanted back.
That was my golden egg and she is sat on my knee now.
CREATE's approach did not focus on numbers, they really looked after me and the gentle nurture of my follicles was just enough for one high quality egg to grow; an approach which has proven to work!
I don't mean to bash my previous clinic but CREATE were on another level. Having the high stimulation experience to compare against really makes me realise that CREATE is simply the best clinic.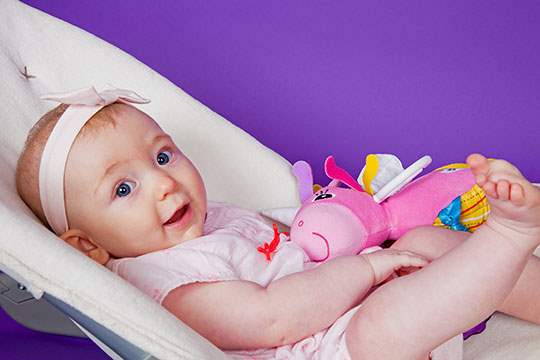 The team at CREATE were also absolutely amazing. They were so welcoming, and all went above and beyond their duty to look after me and accommodate all our questions
IVF is such an emotional roller coaster during which you feel very vulnerable. They understood that we were going through a painful experience and they made it as stress-free as they possibly could.
I still can't believe our little miracle is here, especially as we believed we would never be able to have another baby. Both me and my husband love being parents again!