CREATE Fertility – Sunday Times | St Paul's launch featured
This September will see CREATE Fertility launch the European Centre of Excellence for Natural and Mild IVF at St. Paul's London. In terms of IVF cycle capacity, the centre is set to become one of the largest in Europe. We hope that the clinic will not only improve accessibility to fertility testing and treatment, but also drive international scientific research into infertility.
Reflecting the national significance of this clinic, The Sunday Times have this weekend covered our imminent launch and the story of the lovely Isabella and Clive, who were successful with our more natural approach to IVF, after multiple rounds of failed Conventional IVF. In the article, our Medical Director, Professor Geeta Nargund, has highlighted our excellent live birth rate per embryo transfer, with 40% for women under 35 with Mild IVF and 27% among women under 37 who had Natural IVF. She said:
"

This is an excellent result, especially as we treat many women who have low egg reserves and have been turned away from other clinics after repeated failure with conventional IVF"
Lots of terminology around fertility treatment is confusing and full of jargon and so to help explain our approach to treatment we have put together bite-sized explanations of the some of the different things we do, along with some links to give further details. We have also included a sneak preview of our St Paul's clinic at the bottom!
Fertility MOT – A one-stop test providing detailed information about a person's fertility. For women, it's an advanced ultrasound scan to assess egg reserve, blood flow to individual eggs, the ovaries and the uterus, and to ascertain using 3D imaging whether there are any physical abnormalities. For men, we perform a semen analysis, giving information on the quantity and quality of sperm. This test was pioneered by our Medical Director and Professor Stuart Campbell, our Director of Ultrasound.
Natural Cycle IVF – Drug-free IVF and is especially suitable for those with low egg reserve. In conventional IVF, high stimulation drugs are given after a woman's natural cycle is suppressed. There is no suppression in Natural Cycle IVF and the treatment is carried out…in a woman's natural cycle!
Modified Natural IVF – A form of natural cycle IVF, where medication is given for 3-4 days to block spontaneous ovulation and a small dose of stimulation hormone is also given in order to keep the follicles healthy and growing. The start day for medication can vary depending on woman's cycle length and growth and number of follicles. Modified Natural IVF is also suitable for those with low egg reserve and those that do not respond to fertility drugs.
Mild IVF – A form of stimulated IVF, where low doses of hormones (injections or tablets) are given for a shorter period (5-9 days) in a woman's own natural cycle with an aim to collect between 2-7 eggs. It is aimed at "quality and not quantity" of eggs and embryos.
In addition we do:
In Vitro Maturation (IVM)– A revolutionary treatment, where we are able to collect immature eggs from a woman's ovaries and then mature them in the laboratory. This is also a drug-free treatment.
Vitrification – This is the method we use for freezing eggs and sperm. It is a relatively new method with very high thawing success rates. This is because the freezing method occurs very quickly, preventing damaging ice crystals from forming. We have an egg bank and sperm bank for those that want to preserve their fertility. We also have many egg and sperm donors.
Sneak Preview of our St Paul's Fertility Clinic
We are still getting a few things ready for launch in early September, but here are a few photos to preview the clinic: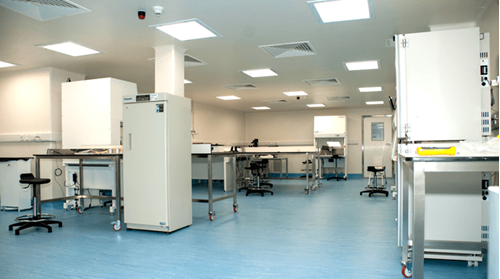 IVF Laboratory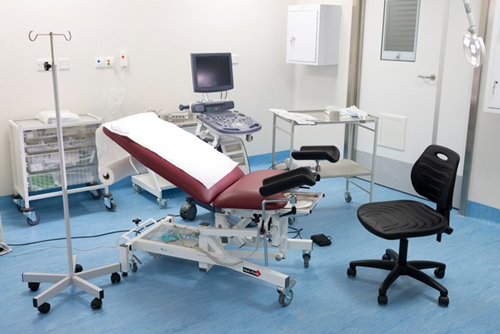 Theatre 1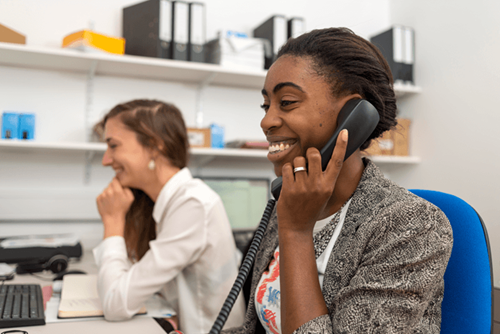 Our helpful and sympathetic team are waiting to take your calls

About us and Find out more!
CREATE Fertility are proud to be the leading specialists in drug-free and low drug approaches to IVF in the UK. There are many benefits to our approach, including better quality of eggs and lining of the womb, increased safety and comfort, reduced cost and excellent success rates. To find out more visit our Why Choose CREATE page. To come visit our facilities and to find out more, book a place at one of our St Paul's Open Days!