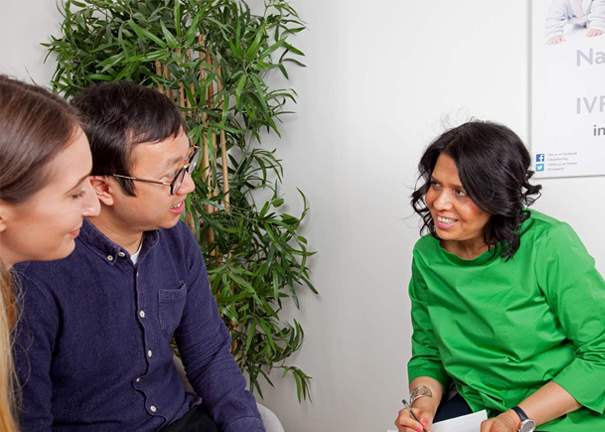 Book consultation
The first step to starting IVF treatment is to come for an Initial Consultation and Ultrasound Scan with one of our expert clinicians.
Call our booking team
If you're ready to book your initial consultation, please call our friendly team who can take care of everything for you.

0333 240 7300
Weekdays     8am - 6pm
Saturday      10am - 4pm
Appointments available this week
No waiting lists
Looking to book at our
Birmingham clinic?
If you wish to book an Initial Consultation at our Birmingham clinic you can do so online if you have been trying to conceive naturally for over a year, are aged 44 or below with a healthy BMI .

 Start online booking
Alternatively please fill in the form below and we'll contact you within 1 working day to book your appointment.