Wonderful caring approach
We would just like to send you a huge thank you from the bottom of our hearts for the kindness and care that you have given to our daughter and son -in-law. Their struggle to have a baby was overwhelming.
Our daughter was a patient at another highly reputed fertility clinic and  the care she received was cold, miserable, uncaring. She had been diagnosed with low AMH even though she was only 30. Unfortunately her first round of IVF resulted in an ectopic pregnancy which was hugely distressing. She then started her next round of IVF and sadly when she had egg collection the follicles were empty - another sad blow to her somewhat fragile mental state. The IVF clinic that she was attending at the time was heartless, the patients were merely numbers. They were not treated with any understanding or sensitivity that they were a desperate couple who wanted to have their own biological children. 
We saw an advert about Create and went with our daughter to an open evening.  As soon as we arrived we were all greeted with kindness and compassion and felt that at last someone was listening to all of our daughter and son-in-laws problems. The team was amazing but we have to thank Ippokratis Sarris who took our daughter and son-in-law on a new journey, the attitude and philosophy of Create is a gentle approach to IVF, no bombarding with hormones that are not required. The ethos being quality not quantity. Our daughter had egg collections over a few months and although she had a failed first attempt at Create and was devastated, Mr Sarris was truly amazing. His gentle, wonderful caring approach was exactly the care that was needed. Amazingly the second attempt worked and our daughter and son-in-law are the proud parents of a beautiful 7 1/2lb healthy baby boy.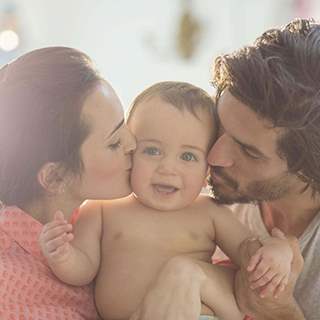 We cannot thank you enough and would 100% recommend the team and especially Mr Sarris to anyone we hear who is having fertility problems.