We've had four girls in just over four years
We started researching fertility clinics in 2009 as we had both always wanted children. At first we started treatment with another clinic and had our first daughter through them.
I gave birth to our first child and we had planned for my wife to have our second. Although she's very healthy, when we started treatment, we discovered that she had some very complex issues which we didn't expect.
We changed our treatment to CREATE following a recommendation from a friend who had the same issues as my wife. Unfortunately, her IVF cycles were not successful. We returned to me having treatment and we had our second daughter at CREATE. We then came back hoping for a third child, and after three attempts, I became pregnant with our twins.  
All of our children were conceived using the same sperm donor. We used a donor from the European Sperm Bank as we wanted more information about the donor than UK sperm banks will provide. In Europe, you can obtain a wealth of information about sperm donors. We received extremely detailed information, not only on his physical appearance, creative skills, hobbies, education level, language skills, etc. but also on his family. We could also access an audio interview from the donor, a childhood photograph and a letter written by staff at the clinic who met the person. We wanted someone with a clean medical history and a high level of education, similar to our own, so we were able to choose the ideal donor based on the information we received.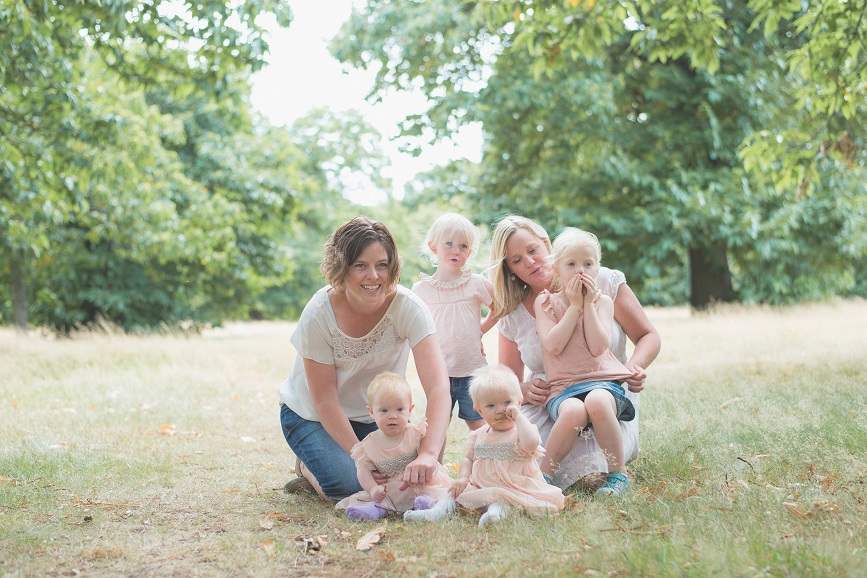 We've had four girls in just over four years. It is lots of fun, it's very, very busy but we wouldn't change it for anything. Going through IVF is an emotional journey and one of the hardest things we've ever had to go through. But for us, the end result has been worth it.
At CREATE we felt supported though it was difficult as my wife's problems couldn't be solved. When we moved to CREATE from the previous clinic we visited, things seemed different and I felt that we had better treatment. I had a lot more confidence in CREATE, they felt a lot more professional and the doctors were fantastic. I was treated by Dr. Stasinou; I've recommended her to a number of friends. I have a weird sense of emotional attachment every time I go past CREATE near St. Paul's. Despite the incredible ups and downs we went through during our treatment, it still makes me smile, because that's where our babies were conceived.