This gentle and natural approach worked brilliantly for us!
We have been very pleased with Create Fertility in Bristol and in St. Paul's in London. We now have a beautiful and healthy one year old girl, thanks to the gentle approach advocated by CREATE Fertility. We have already recommended CREATE to several friends and we hope that sharing our story will help other couples who are considering doing IVF. 
Our journey is somewhat different from most. After just a couple of years failing to conceive, we decided to have our fertility tested, as we were both in our mid-30s and wanted to start a family as soon as possible. My husband and I were both deemed to be very healthy, with no problems discovered in the detailed fertility tests that we did on the NHS and at CREATE. We therefore fell into the category of "unexplained infertility/sub-fertility".
As we were keen to avoid the (unnecessary) use of high doses of fertility drugs, we chose CREATE Fertility, as they recommended a gentler, more natural approach to IVF, focusing on egg quality rather than quantity. 
We began with a Mild IVF Cycle with fresh embryo transfer. The wonderful team at CREATE Bristol did our regular monitoring scans and we had the egg collection and fresh embryo transfer at St. Paul's in London.
Unfortunately, despite having several high quality embryos, the day 3 embryo transfer did not result in a pregnancy and none of our embryos were suitable for freezing after culturing in the lab beyond day 3. This was heart-breaking but it did offer lots of useful insights on the most suitable treatment protocol for us. After some very useful consultations with the Bristol and St. Paul's team, we decided to try an even gentler approach, which would allow the eggs to grow more gradually.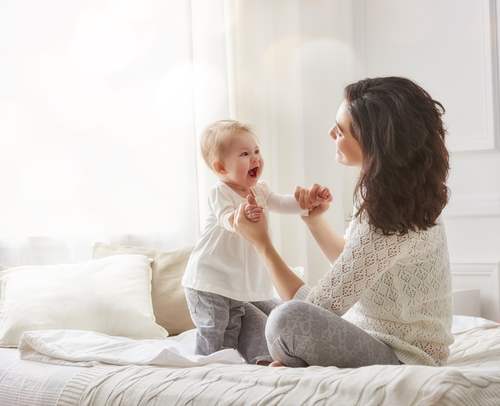 The team at CREATE are particularly good at tailoring the treatment to suit each patient's unique health profile. It seems that no two individuals respond in the same way to fertility treatments, and some individuals may even respond differently at any given time, depending on their lifestyle (diet, exercise, stress, etc.). 
After a break of six months, we began a Modified Natural Cycle IVF package with 3 separate egg collections and a frozen embryo transfer at St Paul's, over the course of six more months. This gentle and natural approach worked brilliantly for us. With the 3 cycle package, we were able to optimise things by tweaking the treatment protocol for each cycle.  By cycle 2 of 3, we had discovered what worked brilliantly for us so it was just a case of repeating the treatment protocol for cycle 3, a couple of months later. 
This directly resulted in several high quality embryos and blastocysts which are being safely stored for our future use, and also in our first ever positive pregnancy test after thawing a blastocyst and transferring it at St. Paul's in London. A key benefit of doing a frozen embryo/blastocyst transfer is that it can be done a month or more later, when all traces of fertility drugs have left one's system and the lining of the womb can often be more receptive for an embryo to implant itself.  
It also, indirectly, resulted in a complication-free pregnancy (despite my so-called "advanced maternal age" of 37), the confidence to choose a drug-free home water-birth (which went very well, with labour lasting just 5.5 hours, one day ahead of the official due date), and a healthy, happy, 1 year old girl.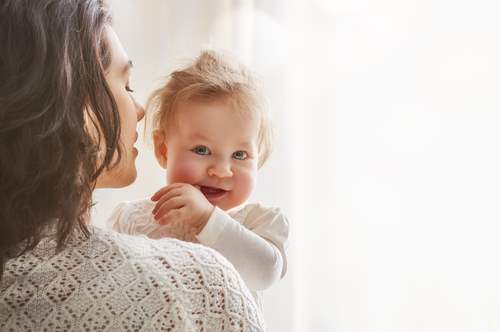 We are so grateful to everyone at CREATE Fertility in Bristol and St. Paul's in London for taking such great care of us in 2015 and 2016, for listening to our concerns and taking on board our suggestions, and for helping us to start our family. We look forward to returning to CREATE Fertility in the coming years with the aim of growing our family! 
Based upon our experiences, I would say that even if you and your partner's fertility tests came back with no issues, it is worth speaking to the team at CREATE Fertility, especially if you have been trying to conceive for a couple of years and are in your mid-30s. In addition to helping you to get pregnant sooner rather than later, with a gentle IVF approach, having extra  embryos/blastocysts in storage for the future can also offer a wonderful sense of security if you are thirty-something and would like more than one child. It was definitely one of the best investments we ever made!