I think my journey would have been very different if I'd found CREATE sooner!
My husband and I had been trying to have a baby for around 18 months before we decided to go to the GP to find out why we weren't able to get pregnant. This was the start of a long road of confusion and ambiguous answers from different GPs and consultants who didn't seem to communicate with each other. After 3 years of being bumped from doctor to doctor, I had an external scan and I was told that I needed a laparoscopy to find out more about what was going on internally. Finally, they came back with something - they found that I had endometriosis and that my tubes were twisted. I had an operation to unstick an ovary and untwist my tubes, with solution put through my tubes to clear them.
With hope that this was the only issue, we continued trying but still nothing happened. It felt like it just went on and on. I then went to see a consultant and they referred us to an NHS clinic in the area and we were given an enormous pack of information. We were told to watch a YouTube video and that was it. There was no real human interaction. We were just sent over a load of information and were expected to plough through it all without any support. It all felt so clunky and insensitive.
I then went to see my reflexologist that I had been seeing, she said that a client of hers had been to CREATE Fertility, and she had told her that it was incredible – that the treatment was very natural and individualised, and that you didn't have to use any drugs if you didn't want to. That was like a revelation to me; I said ''What, no drugs?''
I immediately looked into CREATE and booked in for an Initial Scan and Consultation. When I went to have my first internal scan, the Consultant found that I had PCO straight away. He spoke very clearly about my diagnosis and where I stood. It felt totally honest and we were taken through our best options. He explained that we could do the treatment very gradually which I really appreciated. I went on to have a 3 cycle Mild IVF package that I could complete over 6 months.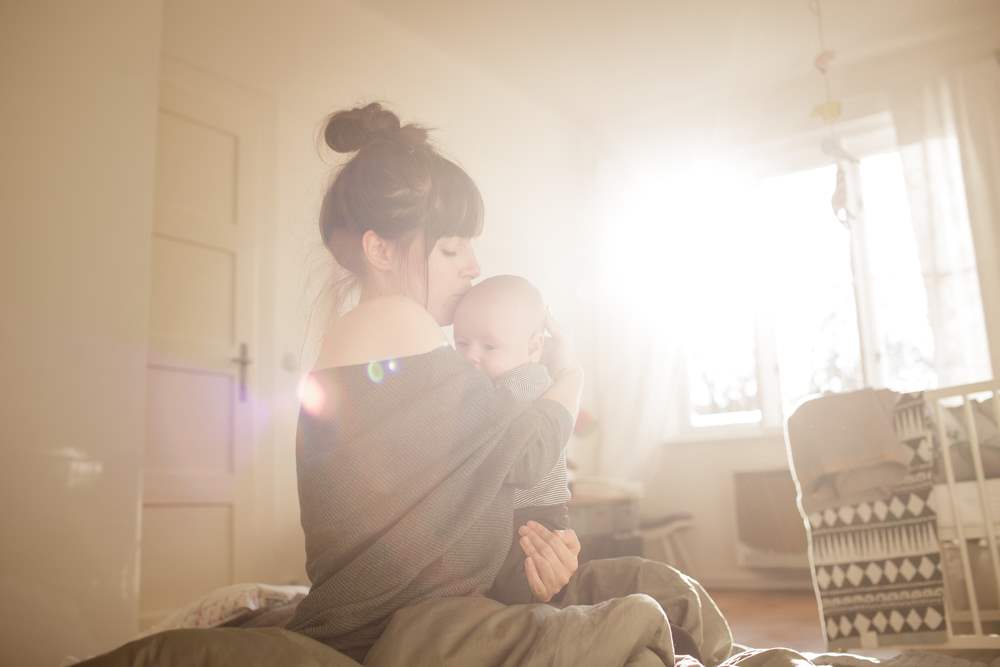 As we had discussed, I did the treatment gradually with breaks when I needed them in between each cycle. After having my 3 egg collections, I had my first embryo transfer. At the time I was feeling very stressed because it was the first time, and I also felt that I needed sedation for the procedure like the egg collections. It didn't lead to a pregnancy sadly, but I felt that my stress had played a part in that because I hadn't felt in the right frame of mind.
The second time around, however, I asked if I could be put under sedation and they said that this was totally fine. This made me feel comfortable and showed me that they were working with my needs. I also didn't feel as stressed because this time I knew what to expect.
It was on that second try that I received a call to tell me that I was pregnant. My husband and I couldn't believe it. I had totally prepared myself to hear the opposite news. It was such an incredible feeling knowing that it was real.
When I went back to CREATE to have my 6 week pregnancy scan, I actually cried when the doctor said ''That's it!''. The staff at CREATE were all so lovely and welcoming every time I went to the clinic. I felt totally supported throughout my time in treatment.
I was actually sad that I wouldn't be coming back to see everyone at CREATE throughout my pregnancy because it felt like everyone had played such an important part in my journey to get there.
Life with a baby is so great – although very hard work at first! We love our little boy so much. He makes the whole family happy!
I think the fact that CREATE are continuing to expand and are opening up in Oxford where there isn't much to offer is so fantastic and encouraging. I think my journey would have been very different if I'd found you sooner. I would recommend CREATE to anyone, and I already have!