You were the only clinic I had come across where the woman's health and well-being were at the absolute forefront of all that you did
I was initially extremely reluctant to do IVF/ICSI as I hate any kind of medical procedure, I don't even take an aspirin. Given my circumstances where there was nothing wrong with me and my fertility, I was really unwilling to try IVF/ICSI, but given my husband's accident this was the only way to try to have a child.
So I came to your open day session very wary but found it extremely informative and you were the only clinic I had come across where the woman's health and well-being were at the absolute forefront of all that you did. Also, I loved the choice from Natural IVF right up to 'full-blown' depending on the necessity and circumstances.
I initially went to the NHS for IVF and ran away when presented with zero options re. natural cycle and when presented with a list of some 17 drugs/medications, all at very high doses! Given my fertility was not at issue, I found this extraordinary.
It still took me another 2 years to finally make the decision to go for it and I came back to you at the age of 38, very much of the opinion that I would give this a shot so that I didn't end up at 45 years old with no options and huge regrets. I absolutely did it thinking I will give it one shot and had no expectations.
From the moment I walked in to the clinic, I felt relaxed and that every single person (from the amazing receptionists Keisha, Maria, Sonnette etc) seemed to know me, greeted patients – this welcome really makes a difference – it's such a small thing but it's crucial to a person who is absolutely terrified and nervous.
I met so many of your amazing team who all seemed to know EXACTLY which stage I was at, what was needed – I know that this is your job but it is very re-assuring and gave me a huge amount of confidence.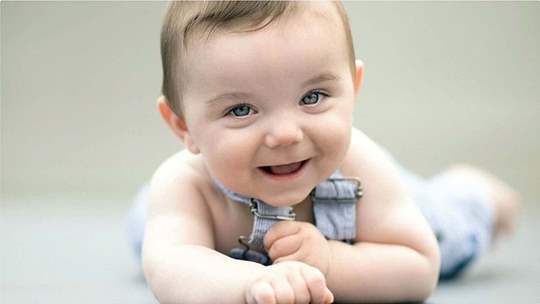 I have to tell you the attitude I initially had of zero expectations and 'oh I might as well give it a shot' totally changed with an absolutely crucial and simple thing that Debi said to me – she just said 'I can tell you all the technical things that everyone has told you – drink water, eat healthy, don't stress, take it easy etc – but I can tell you the one thing that is going to make a huge difference – BE POSITIVE'. It was this incredibly simple bit of advice (but said with huge conviction and experience) that literally flicked a switch in my brain. I decided from that point that I was going to be immensely positive.
I was treated with such concern by every single member of your incredible, fantastic team – Keisha, Maria, Sonnette, Debi, Linda, Freda, Dr Thomas, Dr Gkekas, the amazing Alistair who moved heaven and earth to get my husband's samples to the clinic in record time, Linda, Mary, Michelle, sister Sharma. My initial scans with Freda were made 'fun' (if that it can ever be that!) by her immense positivity and sense of humour. Dr Thomas was the most caring, encouraging and great doctor. Dr Gkekas was also all of these things and I am so grateful to them both. I don't recall much of Dr Sarafis due to the sedation but he was also very positive and encouraging! Aggie was also fantastic in that she explained exactly what she was going to do, why etc – all your team did this at every single stage but it was great not knowing what on earth was going to happen or what I was going to feel as I'd never ever had any kind of medical procedure before so had no idea what would happen with sedation. I apologise if I have forgotten anyone – there was the sedation I had by one of the team before egg collection and he was also really encouraging and kept telling me not to worry, everything would be fine, this is what I would feel, this is what would happen. I attended all my appointments on my own and it was due to the attitude of every single one of your team that gave me the confidence to do this.
Procedures such as medication ordering etc was also done with absolute professionalism, speed, efficiency and convenience. I also like that your team always gave me the option to do certain tests via my GP/NHS which was of benefit in terms of cost to me.
I think the result speaks for itself – a pregnancy on my first attempt at ivf/icsi on a modified natural cycle!
I am thrilled beyond imagination and hoping for the best!
Thank you, thank you to you and your tremendous team!