I liked CREATE's approach from the very start
I was 31 years old when I was diagnosed with breast cancer. I had my wedding booked and we had plans to start a family, but we had to postpone everything as I needed to start treatment immediately. One of the many stages of my treatment was chemotherapy which I was advised may have an impact on my future fertility. At the time I had allot of hard decisions to make regarding my cancer treatment and had to put family planning to the back of my mind and press on with treatment. Adjuvant treatment also consisted of a 5 year course of Tamoxifen which would delay my family planning further.
Two and a half years into my treatment, I made the tough decision to stop Tamoxifen and try for a baby naturally. After a year and a half of trying unsuccessfully, we went to the GP and saw a consultant. They found that my ovarian reserve had been effected by the chemotherapy treatment and I also had a blocked fallopian tube and suggested that we try conventional IVF. Due to my cancer being an oestrogen and progesterone receptive cancer and therefore hormone driven, I was really worried about conventional IVF. I was worried it might reactivate my cancer. So, I started doing some research on the internet and I came across CREATE. I liked CREATE's approach from the very start. Their focus on 'Quality over quantity', using less drugs and working with the woman's natural cycle really resonated with me. I knew this was a better IVF approach for me.
Being an NHS patient, I then had to speak to my consultant and ask if I could have my treatment with CREATE instead of another clinic. Thankfully, they agreed.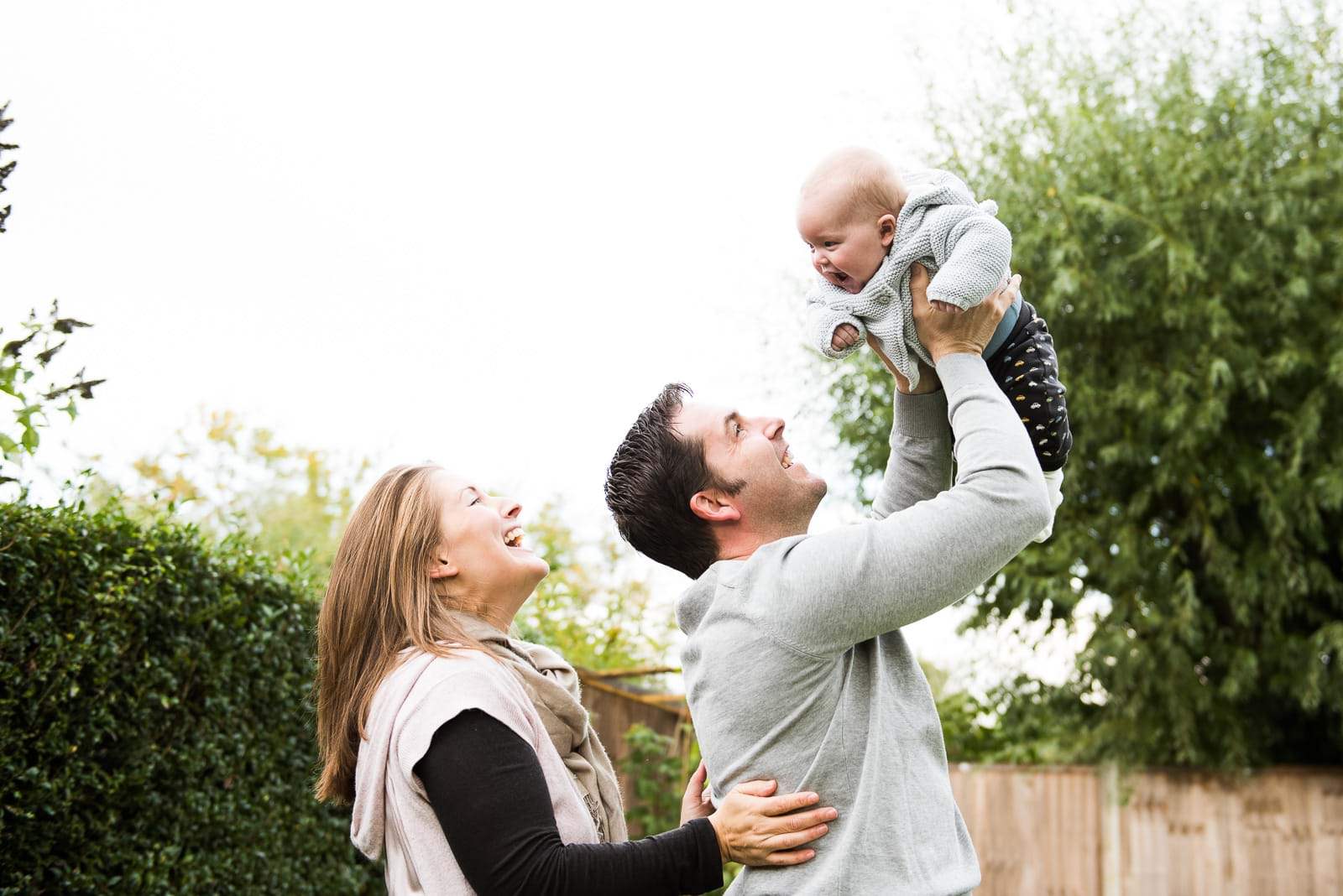 When I came in to CREATE for my first consultation and scan with the doctor, I could tell straight away he knew what he was talking about. He had done research into my cancer prior to seeing me and created a protocol for Natural Modified IVF with minimal drugs so that the treatment affected my hormones as little as possible. I honestly do not think any other clinic would have paid that level of attention to my specific needs. I was filled with feelings of security and hope. I knew I was in good hands. Although the doctor did also manage my expectations and informed me that my chances were low, I knew that CREATE would do everything they could for me.
Everything had to be put on hold for such a long time for us; we did start to think that we might never have children, so it was amazing to see a positive pregnancy after my first cycle. We were totally gobsmacked. It was the most amazing feeling, especially because we'd been waiting to start a family for ages.
I then went on to have a really healthy pregnancy and amazing labour. Baby Logan really has made our lives complete.
Life with a baby has been absolutely great. It can be difficult at times, of course, as he is a really boisterous boy, but we both absolutely love the journey. My partner has been absolutely great through our whole journey.
I would definitely recommend CREATE to everyone. Actually, I already have been. Every single person from reception staff to the nurses and doctors, was really empathetic and just absolutely lovely to us.