Natural Modified IVF prices
Recommended for women with low ovarian reserve
Excellent success rates
Delivered by pioneers of Natural Modified IVF
Natural Modified IVF treatment tailored to you
Our aim at CREATE is to provide you with an outstanding level of medical care, whilst ensuring our prices remain competitive.
The cost of Natural Modified IVF will vary depending on your circumstances and a complete price breakdown is given after the Initial Consultation when we have a better understanding of your individual needs.
Download our price list

Get in touch
If you have a question about CREATE or our pricing then you can speak to our experienced team who will be happy to help.
Natural Modified IVF £2,550 - £2,995*
Natural Modified IVF (also known as Natural Cycle Modified IVF) is a form of Natural Cycle IVF. The treatment is carried out within your natural menstrual cycle – like Natural IVF – but is modified by introducing additional medication.
Natural Modified IVF has an improved success rate compared with Natural Cycle IVF while retaining many of the benefits.
*Additional costs
Patients should budget for additional fees of around £1,200 to cover costs such as medication, blood tests, HFEA fee and sedation which are not included in the prices stated. A complete price breakdown is given following the Initial Consultation.

1 Cycle includes:
Treatment consultation
Monitoring scans
Egg collection
Embryology
Embryo transfer
Early pregnancy scan
Clinical advice
3 cycle Natural Modified IVF £6,450 - £7,035*
With our 3-cycle Natural Modified IVF treatment, we provide you with 3 cycles of Natural Modified IVF. We freeze the embryos that result from the 3 cycles and then transfer the best embryo(s) in a Frozen Embryo Transfer Cycle(s).
This package offers a reduced cost over doing multiple cycles, it also allows you to freeze embryos in consecutive cycles without a break, which allows you to store multiple embryos over a short period of time.
The embryo transfer will occur the cycle following the 3rd egg collection and embryo freezing.
*Does not include fees for sedation, HFEA fee, blood tests, the cost of medication and additional techniques such as ICSI. Complete price breakdown is given after the Initial Consultation and Scan.

3 Cycles include:
3 Treatment Consultations
Monitoring scans
3 Egg collections
Embryology
Embryo Freezing for the duration of the package
Embryo transfer
Early pregnancy scan
Clinical advice
3 cycle Natural Modified IVF package
Our 3 cycle treatment package offers you an increased chance of success when compared to a single IVF cycle or three separate IVF cycles. It also greatly reduces the cost of treatment.




Start your journey
The first step in your IVF journey with us is to have an Initial Consultation, this appointment enables us to recommend the most effective treatment for you based on your individual circumstances.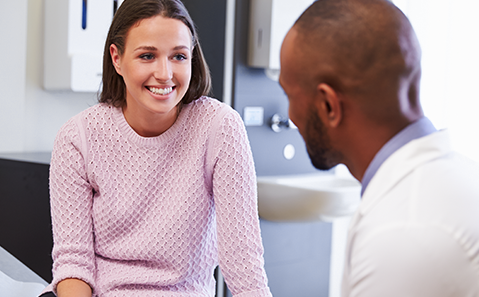 Want to know more about our prices?
Get in touch with us to discuss any further questions or to book an appointment.
To request more information
0333 240 7300
Lines open 8am - 6pm Monday to Friday.
With one of our fertility experts