Natural IVF Prices
Recommended for women with low ovarian reserve
Focused on the quality of eggs and embryos
Delivered by the pioneers of Natural and Mild IVF
Natural IVF Treatment Tailored To You
Here at CREATE, our aim is to provide you with an outstanding level of service, whilst ensuring our prices remain competitive.
At CREATE Fertility, our IVF treatments are tailored to your needs and our use of Natural IVF and Mild IVF techniques not only reduce the unnecessary side effects associated with conventional high stimulation IVF, but also ensure that you are only paying for the medication you really need, significantly reducing the cost of IVF treatment. Natural IVF costs will depend on what treatment is most suitable for you and will be discussed further with you at the Initial Consultation.
Download our price list
3 cycle Natural IVF
£6,450 - £7,035

*

With our 3-cycle Natural IVF treatment, we provide you with 3 cycles of Natural IVF. We freeze the embryos that result from the 3 cycles and then transfer the best embryo(s) in a Frozen Embryo Transfer Cycle(s).

This package offers a reduced cost over doing multiple cycles, it also allows you to freeze embryos in consecutive cycles without a break, which allows you to store multiple embryos over a short period of time. In addition, it allows the creation of multiple embryos from naturally selected eggs without the usage of fertility drugs/minimal usage of drugs in your natural cycle.

3 Cycle Natural IVF includes
3 treatment consultations

Monitoring scans

3 egg collections

Embryology

Embryo freezing for the duration of the package

Embryo transfer

Early pregnancy scan

Clinical advice
*Does not include fees for sedation, HFEA fee, blood tests, the cost of medication and additional techniques such as ICSI. Complete price breakdown is given after the Initial Consultation and Scan.
Why Choose a 3 cycle treatment?
The three-cycle treatment offers patients an increased chance of success when compared to a single IVF cycle or three separate IVF cycles. It also greatly reduces the cost of treatment.




Advanced service packages
Sometimes couples undergoing fertility treatment need or want additional services which are likely to improve the outcome of treatment. At CREATE we work with the leading scientists in the field of assisted reproduction in order to bring you the most cutting-edge technologies and advanced treatment methods
Natural IVF + Embryoscope
The Embryoscope™ is an incubator that maintains the necessary physiological conditions required by a living embryo while they are in the IVF laboratory. It has an incorporated time lapse system that has a camera that continuously captures images and records them as a video of the embryonic development. This system allows the embryologist to monitor embryo cell divisions while the embryos are still in the incubator and we can carry out a study of the development of the embryos.
One cycle starts £2,800 - £3,295*
One cycle £2,800 - £3,295*
Carried out by world class embryologists

More accurate way of choosing the best embryos

Higher egg quality and better implantation compared to high stimulation
3 Cycle Natural IVF + PGS
PGS is a technique used to assess embryos for chromosomal abnormalities. It involves the removal of one or more cells from embryos before they are transferred. This is followed by testing of the cells to find out the number of chromosomes, using either NGS or array-CGH methods. If the cells are found to have an abnormal chromosome number, then the embryo is less likely to implant. In this way embryos can be screened in order to select the most viable embryos for embryo transfer.
One cycle starts £7,950 - £8,735*
One cycle £7,950 - £8,735*
More suitable for older women
Can reduce chance of miscarriage
Improved IVF success rates
Start your journey with CREATE fertility
We can provide an Initial Consultation and scan appointment, this will cost £385 and enables us to recommend the most effective treatment for you based on your individual circumstances.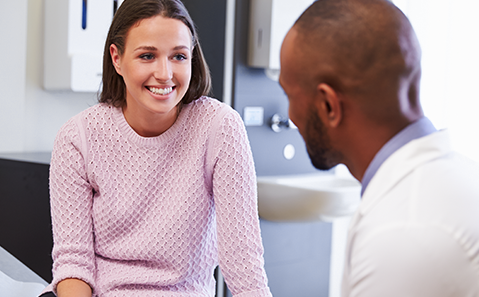 To request more information
0333 240 7300
Lines open 8am - 6pm Monday to Friday.
With one of our fertility experts