Great reasons to choose CREATE Fertility
Prof Geeta Nargund, our Medical Director, is a pioneer of Natural and Mild IVF. All our consultants have been trained by pioneers in the field and we are dedicated to Natural and Mild approaches to treatment.
Quality not quantity of eggs
At CREATE Fertility, we focus on the quality of eggs/embryos, resulting in more high quality embryos than conventional IVF.
Increased safety and healthier babies
CREATE Fertility has an excellent safety record and the side effects of traditional IVF are significantly reduced using a more natural process. Also, it has been shown that babies born through more natural IVF treatment tend to have a healthier birth weight and are less likely to be premature, compared with those born from conventional IVF treatment.
Using a more natural process reduces the emotional and physical stress of fertility treatment. There are fewer hormones involved and treatment only takes 2 weeks, compared to the 4-6 weeks of conventional IVF.
Using advanced ultrasound
We have pioneered the use of advanced ultrasound during fertility treatment, by doing so, we are able to tailor treatment to your individual circumstances.
We have an excellent track record of success and are the leading centre for Natural and Mild IVF. With Mild IVF we achieve excellent results and with Natural IVF, we are able to help many women with low ovarian reserve to have a baby. We do not have selection criteria for treatment. We always try our best to give every woman a chance of success.
Book your initial consultation at our new Birmingham clinic
Fill in the contact form below and we'll call you back to book your initial consultation
What happens at an initial consultation?
Using advanced ultrasound techniques and the most cutting edge ultrasound machines, your hour long appointment includes a detailed scan of the female partner and a consultation where full medical histories are taken and a personalised treatment plan is created.
We believe that diagnosis is very important in devising the right treatment plan for you. Our ultrasound scans look at the ovaries and womb, your ovarian reserve and the blood flow to ovaries and womb, also 3D Doppler is used to check for obstructions such as cysts or polyps. Based on the results of this scan and your medical history the doctor will recommend the treatment that is most suitable for. The Doctor will discuss this with you and answer any questions you may have.
Book your initial consultation
Patient story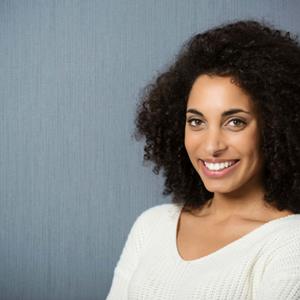 'My experience has been nothing short of AWESOME'
I came to CREATE with a lot of hope as I had read online that their treatment is mostly natural. I had just literally walked out of a cycle elsewhere that nearly cost me my life. I was diagnosed with severe OHSS and sadly lost the embryo at 10 weeks. My experience with CREATE has been nothing short of AWESOME. The care I received and the assurance I had that I will not have OHSS again made me feel so much at ease. I sit here today as I write with a baby growing inside of me, thanks to your professionalism and the impeccable care I received. Thank you to everyone!! :)